5Pointz Closer to Being Razed as Development Plan Advances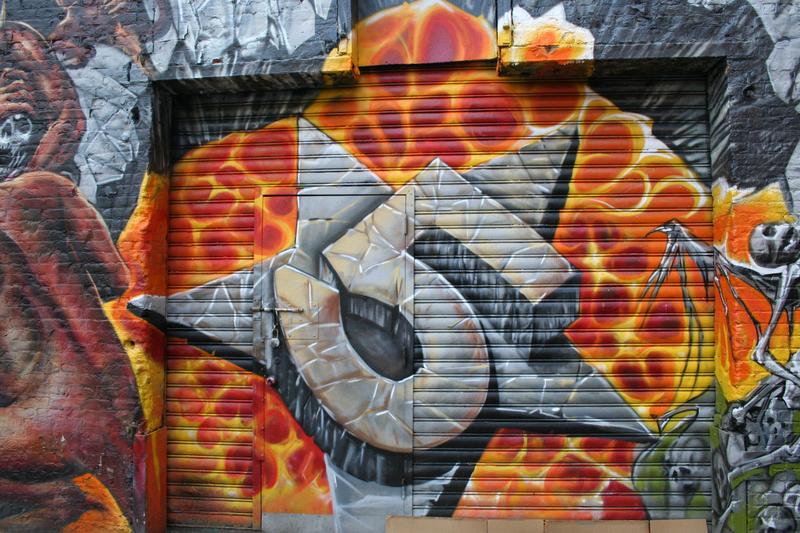 The graffiti mecca 5Pointz in Long Island City lost another battle in its fight for preservation as plans for two luxury apartment buildings on the site moved forward this week.
The City Planning Commission unanimously approved a special application to expand the square feet that can be developed there.
"Long Island City is not Williamsburg. Long Island City is not Dumbo. Long Island City has been struggling from day one to keep an artists scene," said Marie Flageul, a spokesperson for the artists at 5Pointz. "And everything they're doing in developing Long Island City is pushing out the artists."
The owner of the factory building that houses 5Pointz, Jerry Wolkoff, has allowed artists from around the world to tag and create spray paint murals on the building for more than a decade. Now, he said,  he plans to put up two towers, one of 41-storys and one of 47-storys, with roughly 1,0000 units total.
"I made something special with the 5pointz — not me, but the artists," Wolkoff said by phone. "I created it, a vision, and we're going to do something special on these buildings, something special by the time we're finished with it."
Wolkoff said he hopes to demolish 5Pointz by the end of the year. He promised that the new buildings will have an arts space. "It will have some space within there for some artists, not graffiti, but regular artists in there," he said.
The City Council now has 50 days to approve the Planning Commission's decision.
(Photo: Graffiti covers the walls of 5Pointz in Long Island City, where spray-painting on the walls is legal. Annmarie Fertoli/WNYC)