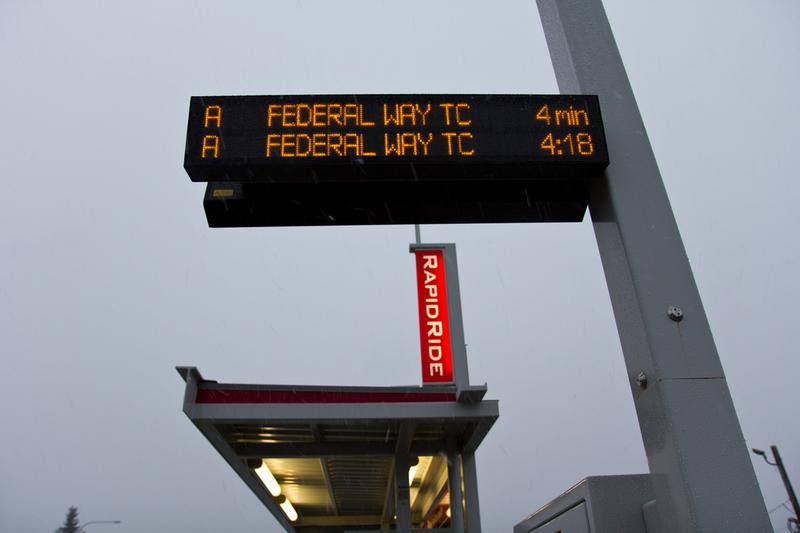 Public transit agencies are safe from lawsuits that would threaten their abilities to tell passengers when trains and buses will arrive. Yes, that's right, there was a legal threat to providing basic information to riders. 
The American Public Transit Association announced Wednesday the resolution of a lawsuit with an obscure company that was causing expensive legal hassles for transit agencies around the country.
"ArrivalStar has agreed not to make any future patent infringement claims against any of APTA's public transportation agency members or any vendors providing goods and services to APTA public transportation agency members," said APTA CEO Michael Melaniphy. "This is a good day for the public transportation industry and now public transportation agencies and businesses can move forward with innovative technology without threat of baseless litigation," he said.
ArrivalStar is what is known as a patent troll. As an excellent investigation in April by Emily Badger at Altantic Cities shows, ArrivalStar doesn't really make anything and it doesn't offer products in the conventional sense. It does own patents though, specifically patents on different ways to predict when a vehicle or things on a vehicle will arrive somewhere and patents on ways to send alerts about that. 
This is a pretty basic feature for a transit agency that wants to put up a digital sign saying, "Next bus: 5 minutes" or to offer smartphone apps, or even travel routing services. 
ArrivalStar had been filing lawsuits against at least 11 public transit agencies that are members of APTA and potentially hundreds more. The lawsuits asked for six-figure damages for patent violations and were usually settled — often resulting in the transit agencies paying a licensing fee for the right to keep doing what they were doing anyway. 
There is no readily available contact information for ArrivalStar. The law firm for the company, Dowell Baker, has a non-functioning website and a phone number that goes directly to voicemail with a full mailbox. They could not be reached for comment. 
The lawsuits date back at least a decade, according to PatentExaminer, which chronicled the early cases filed by ArrivalStar and a related company, Melvino Technologies. "ArrivalStar and its sidekick have filed more than 100 vehicle tracking-related patent infringement lawsuits since 2003," mostly against companies like Nissan, Chrysler and shipping firms. Eventually ArrivalStar expanded to transit.
As both AtlanticCities and PatentExaminer point out, these proliferated because it was almost always cheaper to settle the case and pay a licensing fee than fight against the ArrivalStar lawsuits in court. This is classic patent trolling. (The Electronic Frontier Foundation has extensive research and case studies on the growing practice).
But it isn't cheaper for a whole sector to settle, so the industry group APTA stood up for transit agencies, or at least its own members. It doesn't mean the patents were invalidated, something that could happen if a transit agency took the cases to full conclusion in the court system. But that would cost millions of dollars in legal fees. The EFF has asked for the patents to be reexamined. We'll see what happens.