Soundcheck
Pure Bathing Culture: Shimmering And Wistful Pop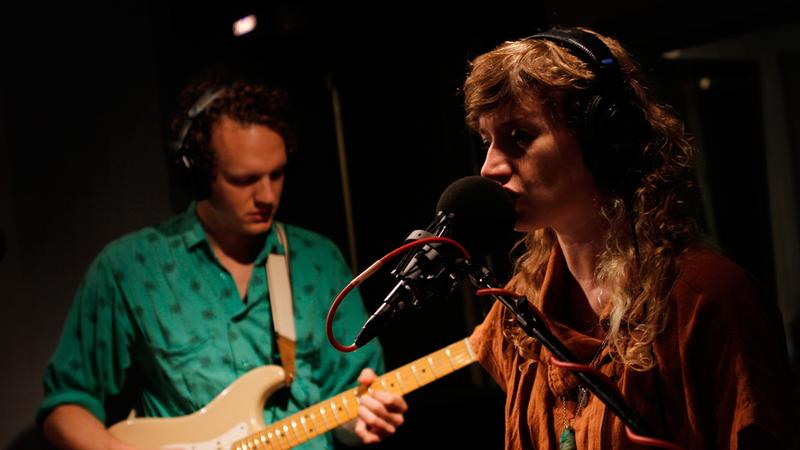 Pure Bathing Culture makes the kind of winsome, crystalline pop songs steeped in a hazy past remembered only through hissy VHS home movies that have been played a few too many times. With its debut album Moon Tides, the Portland, Ore. duo -- Sarah Versprille and Daniel Hindman, formerly of Vetiver -- worked with producer Richard Swift to evoke a sound capturing the sun-dappled 1970's cuddle rock, commercial radio pop of '80s, and the alluring and wobbly melodies of artists like Kate Bush or Cocteau Twins.
Yet it's a record that filters those pristine, high-end influences through lo-fi production sounds: thrift shop drum machines, reverbed guitar arpeggios and shimmering keyboards that seem to dissipate into the ether. Still, with heart-aching three-minute gems like "Pendulum" and "Only Lonely Lovers," Pure Bathing Culture proves adept at rendering those nostalgic moods into something timeless and earnest.
Pure Bathing Culture drops by the Soundcheck studio to perform some of Moon Tides' sweet and wistful pop songs.
Set List:
"Dream The Dare"
"Pendulum"
"Twins"