The Soundcheck Blog
Cedar Walton And Marian McPartland: Two Piano Legends, Lives Long Intertwined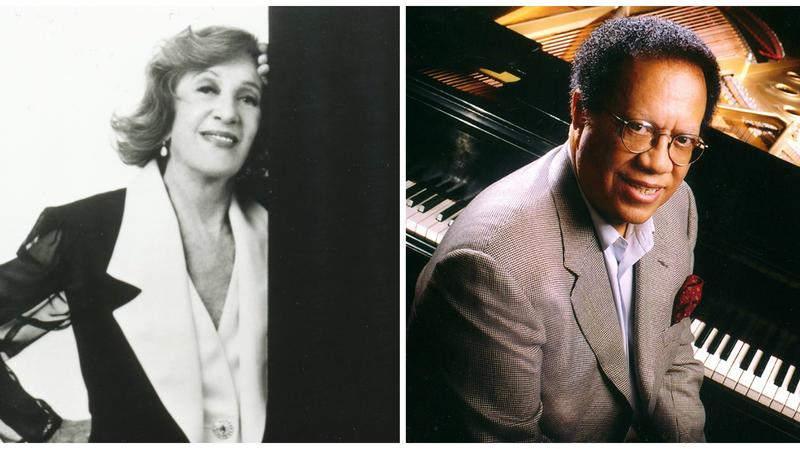 More than three decades ago, pianist Cedar Walton was one of the first guests on a new NPR program called Piano Jazz, hosted by Marian McPartland. 
This week, both legendary jazz pianists passed away -- Walton on Monday at the age of 79, and McPartland yesterday at the age of 95. Although the two came from very different backgrounds and forged unique paths within the jazz community, their lives overlapped and intersected throughout their careers.
By the time Walton was a guest on McPartland's fledgling radio program during its first season on the air, he had become an integral part of drummer Art Blakey's Jazz Messengers and had established himself as a band leader in his own right. In 1975, he released what would become one of his signature recordings -- Eastern Rebellion Vol. 1, which led off with perhaps his most well-known tune, "Bolivia."
Around the same time that Walton moved from Colorado to New York City to try his hand at making it as a musician in the mid-1950s, McPartland, an English-born pianist and composer, was in the thick of her own solo career. She moved to the city from Chicago in the late 1940s, formed her own trio, and began a twelve-year residency at The Hickory House -- which eventually would become one of the last remaining jazz clubs on 52nd Street. She was one of three women who appeared in the famous 1958 photo "A Great Day In Harlem" along with jazz greats like Count Basie, Thelonious Monk, and Walton's mentor Blakey. And in 1970, she formed her own record label, Halcyon Records. 
McPartland's Piano Jazz program began in 1978, and her first-ever interview was with one of her personal heroes, Mary Lou Williams. McPartland went on to host shows with a veritable "who's who" in jazz: Dave Brubeck, Bill Evans, Oscar Peterson, Eubie Blake, Chick Corea, and soon after, Cedar Walton.
Thirty years after his first appearance on Piano Jazz, Walton performed at Piano Jazz's 30th anniversary celebration at Dizzy's Club Coca Cola in Manhattan, as did McPartland herself and another piano legend who recently passed away, Mulgrew Miller. 
Walton again appeared on Piano Jazz with guest host and pianist Bill Charlap in 2010, playing beautiful renditions of Hoagie Carmichael's "Skylark" and his own "Midnight Waltz." 
Listen to Cedar Walton's appearance on Soundcheck in 2009, and to Marian McPartland's interview with Leonard Lopate from 2003, below.