The Takeaway
After VRA Ruling, Florida Looks to Make Sweeping Changes Without Oversight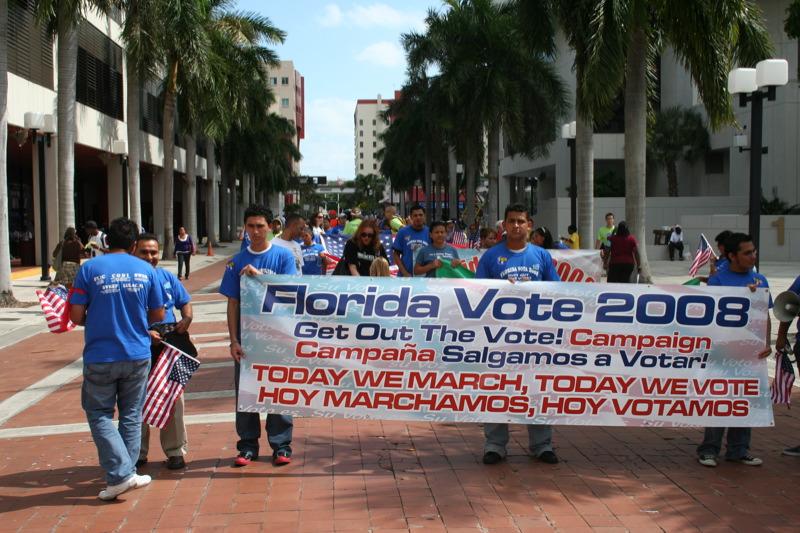 Earlier this summer, the Supreme Court gave states and localities the green light to remake their voting laws without the federal government's approval. The change came from a 5-4 decision in the case Shelby County Vs. Holder.
At the heart of the case were two provisions of the Voting Rights Act of 1965—Section 5, which requires certain states and local governments to obtain federal preclearance before implementing any changes to their voting laws or practices, and Section 4, which contains the coverage formula that determines which jurisdictions are subjected to preclearance based on their histories of discrimination in voting. Both were found to be unconstitutional.
This week, we're looking at how the decision has already started to change voting laws across the United States.
Today we look at Florida. Up until the Shelby County decision, five counties had to ask the Justice Department for permission before changing their voting laws.
Gina Jordan, reporter for WLRN in Miami, says the state is now making sweeping changes without federal oversight.