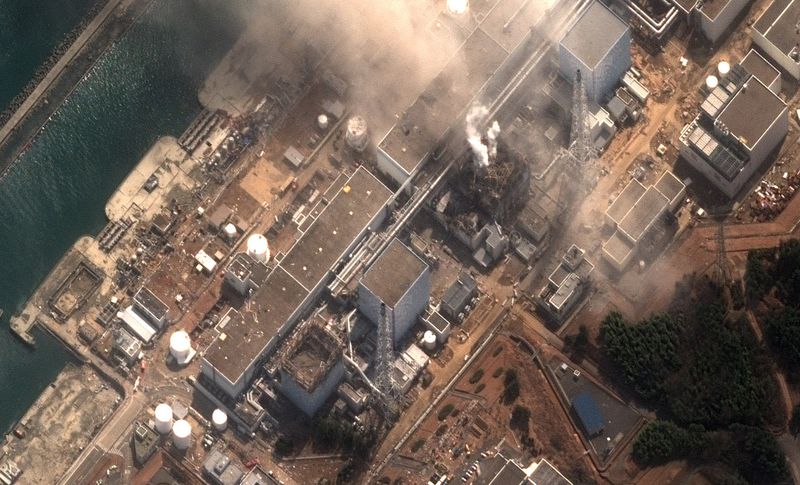 Japan's Nuclear Regulation Authority (NRA) has once declared a radiological event at the Fukushima Daiichi Nuclear Power Plant.
This is the first time that the nation has declared an event of this scale since the 2011 earthquake and tsunami ravaged Japan and brought destruction to the plant.
On Wednesday, the United Nation's International Atomic Energy Agency said it viewed the situation at Fukushima "seriously" and was ready to help if called upon. According to Reuters, a spokesman for the NRA said the agency plans to upgrade the severity of the crisis from a Level 1 "anomaly" to a Level 3 "serious incident" on an international scale for radiological releases.
Storage tanks at the plant are leaking about 80,000 gallons of contaminated water. Tokyo Electric or TEPCO—the company that runs the plant—installed the tanks two years ago in the aftermath of the natural disaster to store runoff water that had been seeping into surrounding soil. 
Bob Hernan, author of "This Borrowed Earth: Lessons from the 15 Worst Environmental Disasters Around the World", explains how serious the leak is.