No Pulled Punches for Democrats in Mayor's Race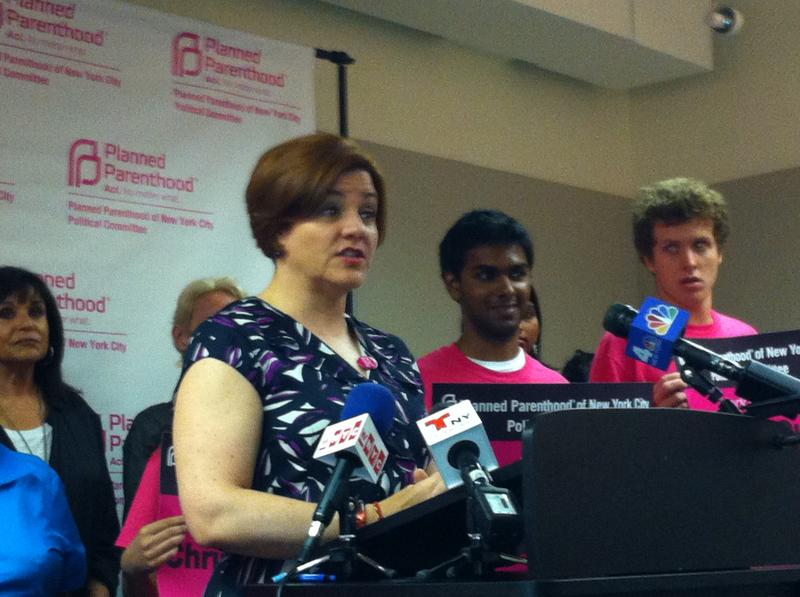 There's just three weeks until the Democratic primary for mayor, with a new candidate leading the pack nearly every week. And that means the frontrunners aren't pulling many punches as they duke it out on the campaign trail.  
Round 1: Outside the police department. Bill Thompson unveils a plan to fix stop-and-frisk. And he accuses Bill de Blasio of "lying" in a new ad about his own stop-and-frisk policy.
Round 2: At Planned Parenthood New York City. Christine Quinn promises to transform health education in city schools. Then she lays into Bill de Blasio for failing to lead in the fight to save St. Vincent's Hospital. Sure, she says, he helped. A bit.
"I'm grateful to the public advocate for when he came to the press conferences that I organized. I'm grateful to the public advocate for when he signed on to the letters and position papers that my office put out," she said.
Round 3: Bankruptcy Court in Brooklyn. De Blasio files a motion in court to stop the closure of Interfaith Hospital in Bed Stuy — and takes a swipe back at Quinn, saying he's saved Long Island College Hospital in Cobble Hill from closing. Twice.
"Speaker Quinn lost a hospital in her district while the speaker of the Council and the chief ally of the mayor of the city of New York. But in my area of Brooklyn we have saved LICH not once but twice. I think that contrast is clear," he said.
De Blasio also maintains that he is the only candidate who has the solution to stop-and-frisk. And he says Thompson, who does not support two council bills to reign in the policy, is no better than mayor Bloomberg on the issue.
Expect more body blows at the televised debate on Wednesday.