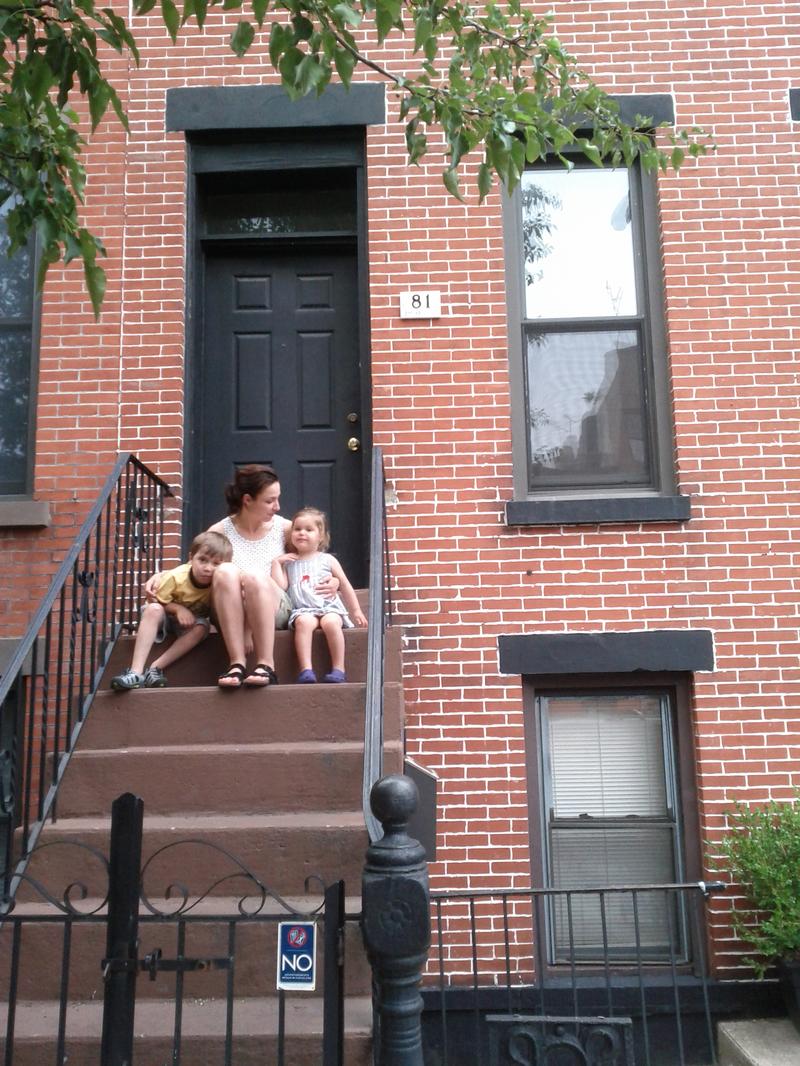 This blog post is by New Tech City host Manoush Zomorodi.
Susan Fox founded Park Slope Parents 11 years ago because she was tired of seeing old exersaucers and bouncy seats put out with the trash.
As a new parent, she realized that selling or giving away these plastic monstrosities wouldn't be too hard if she set up a system, so she created a Yahoo! Group and spread the word.
Every time she would go to a stoop sale with kids stuff, she'd sign people up. Her neighbor signed up the 40 members of her mommy group, and they got their neighbors on board too.
"It takes a while," she said. "We started very slowly. After the first year I think we had 150 people. The next year we had 400 people."
Now Park Slope Parents is one of the biggest online communities in Brooklyn with more than 5,000 active members. The site has dozens of subgroups, helping parents with everything from career networking to figuring out how much to pay a nanny.
I visited Susan to pick her brain and get advice on how to get more people to sign up for a service called Nextdoor, a sort of Facebook for neighborhoods that has been partnering with New York City since June.
Nextdoor was co-founded by Nirav Tolia in 2010. Now CEO, Nirav said he and his co-founders noticed there was no social network for neighborhoods.
So far, Nextdoor doesn't have ads and cities don't pay to use it, but more than 17,000 sites have been launched across the country since it went live in 2011. 
Tolia takes pains to mention that these sites are private and that they verify people's addresses.
"These are private neighborhood websites, just for your specific neighborhood where you know that the other people you are communicating with are your actual neighbors," he said.
According to Tolia, Nextdoor isn't about organizing a block party: It's about keeping your neighborhood safe, sharing referrals and consolidating all the notices that the city sends out digitally.
The startup's goal seems to be to become a sort of digital Yellow Pages, but first it will need to sign people up. In the six weeks since I became a member, only five of my neighbors have joined.  
Listen to my quest to get more neighbors signed up on this week's New Tech City. We explore whether the transient nature of New Yorkers and their love of anonymity might make Nextdoor a tough sell here.
At the end of the day, I'm left wondering whether it could it take another Sandy (God forbid) to get this service off the ground.