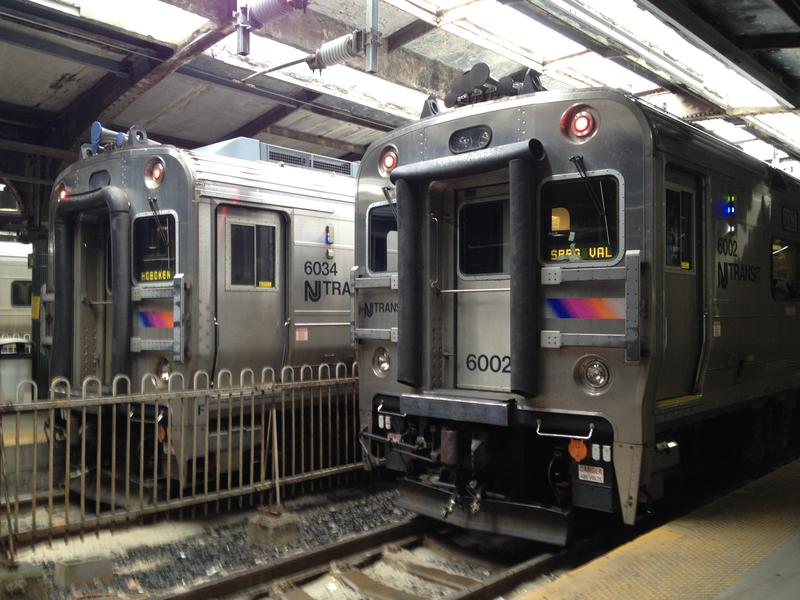 Now it can be told:  New Jersey transit never had a plan to move its trains to low-lying areas during Sandy. The decision to move much of its fleet to rail yards in the Meadowlands and Hoboken resulted in damage to almost 400 locomotives and rail cars, snarling commutes for months. But according to documents newly released to the Record newspaper, that wasn't the plan at all. 
Previously a version of the plan released to WNYC had only the document's title. Everything else was blacked out. 
New Jersey transit isn't explaining why it didn't follow its own plan, nor who made the decision to move the trains to flood zones, nor when that decision was made. But the document released to the Record after extensive litigation shows that trains were supposed to be moved to several upland areas. The document does recommend moving the trains "from flood-prone areas to higher ground." But the recommended storage areas do not include the Meadows Maintenance Complex or the Hoboken yards, both of which were in the areas most likely to flood during hurricanes. 
In the past, NJ Transit has said Sandy's dangers couldn't be predicted, and that it made the best decisions it could given the information it had at the time. 
New Jersey Transit's Hurricane plan is brief—just 3 1/2 pages.  That's in contrast to the New York MTA, which had five binders, each several inches thick.
A WNYC/Transportation Nation/Record investigation earlier this year found that NJ Transit missed several warnings about the dangers of climate change and hurricanes, in contrast to the MTA. The MTA lost just 11 pieces of rail car equipment.  
After the report was broadcast, WNYC asked Governor Chris Christie about whether he'd adequately prepared for severe storms caused by climate change. He replied: "Well, first of all, I don't agree with the premise of your question because I don't think there's been any proof thus far that Sandy was caused by climate change. But I would absolutely expect that that's exactly what WNYC would say, because you know liberal public radio always has an agenda. And so since I disagree with the premise of your question I don't feel like I have to answer the rest of it." (Audio of that exchange here.)
Here's NJ Transit's unredacted plan: