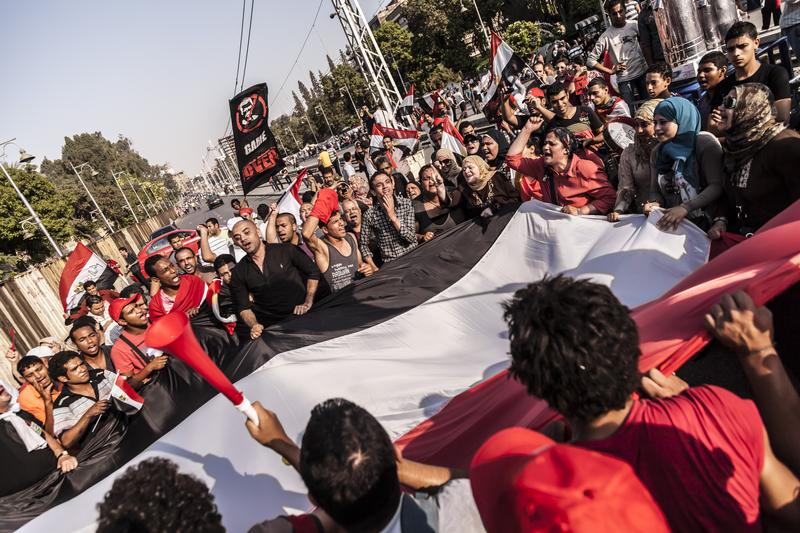 In a week of violent confrontations, the number of dead in Egypt has risen to more than 1,000 and there are thousands more injured.
Within the last 24 hours a police convoy was targeted by militants in the Northern Sinai desert and at least two dozen police were killed. Meanwhile, official sources also revealed that three dozen Islamist prisoners were killed while in the custody of Egyptian authorities.
Is this a moment to isolate Egypt, or a moment to come to the aid of Egyptian civilians, the government and the Islamists?
Governments throughout the world are considering their options. Today, ambassadors from the European Union will meet and Gulf states have already pledged support for the regime in Cairo.
The United States has condemned the violence and while it continues to maintain a $1.5 billion aid package to Egypt, the longer violence goes on, the more difficult it will be to provide the nation with economic assistance.
Today there were rumors from Hosni Mubarak's lawyers that the toppled leader and former dictator may be released from custody within 48 hours.
Charles Sennott is the vice president and editor-at-large of the Global Post. He reported on the 2011 revolution in Cairo and the Arab Spring. He joins The Takeaway to discuss what has transpired in the region since the Arab Spring that has enabled such violence to take root.
Stay up to date with The Takeaway—become a Facebook fan & follow us on Twitter!