Barclays Developer Beats Out MSG in Nassau Coliseum Bid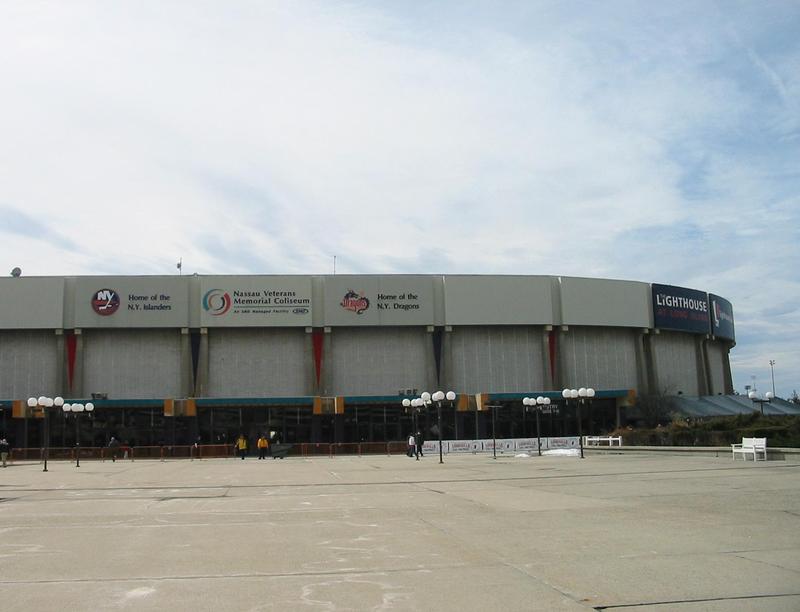 The developer of the Barclays Center in Brooklyn was chosen to redevelop Nassau Coliseum on Long Island. Nassau Events Center is an affiliate of Forest City Enterprises, the company that's also developing the massive Atlantic Yards project in Brooklyn. NEC beat out the owners of Madison Square Garden, who also bid for the Coliseum project.
For years, setbacks have delayed the search for a developer. Two years ago, Nassau County voters rejected a plan to borrow $400 million to redevelop the Coliseum. But Nassau County Executive Ed Mangano said this project will be privately financed, and taxpayers won't foot the bill.
"We've shed all of our liabilities and expenses that ... cost us dearly right now, from utilities, to putting in new seats, to buying new scoreboards, to fixing the roof," he said.
NEC's plans include a sports facility that would host the New York Islanders hockey team for up to six games a year. The rest of their games will be played at the new Barclays Center.
The proposal will now go to the Nassau County legislature for final approval.