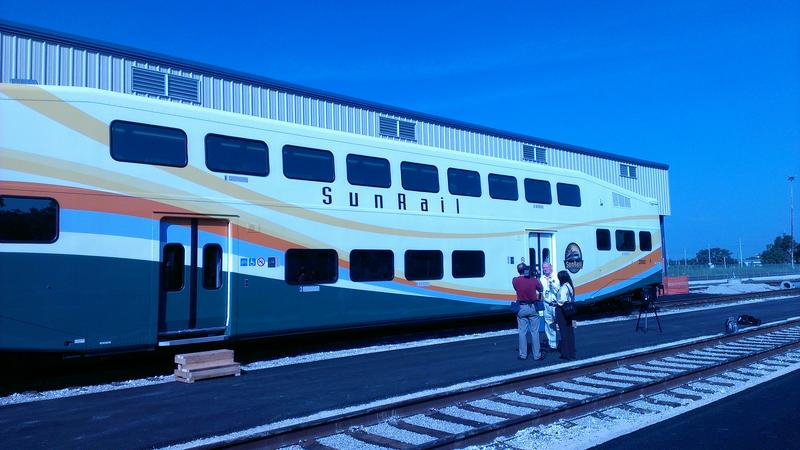 Central Florida got its first peek at new SunRail passenger cars this week. 
We've been keeping our eye on SunRail for a while now. It's the $1.6 billion commuter rail project in the Orlando area that narrowly escaped the chopping block after Governor Rick Scott nixed a plan for high-speed rail back in 2011. 
Since then rail projects have come back in favor, and are even proliferating in Central Florida. Land along the proposed 61 mile route is prized by developers and there's even a plan to launch a region-wide bike share integrated with the launch of SunRail scheduled for May 2014. 
So, there's a little excitement to see what the trains will actually look like. WMFE's Brendan Byrne got a look inside.
He reports, "The two-level rail car seats up to 132 people and can transport wheelchairs and bicycles."
Orlando Mayor Buddy Dyer was on hand for the rail car unveiling, "I'm very impressed with how nice the car is, that it has electrical outlets and it has WiFi. It's going to be easy to work while you ride from wherever it may be."
WMFE reports SunRail has ordered 20 passenger cars from New York transportation manufacturer Bombardier at a price of $56 million.
(Via WMFE)