Soundcheck
Julianna Barwick: Hypnotic And Sweeping Choral Music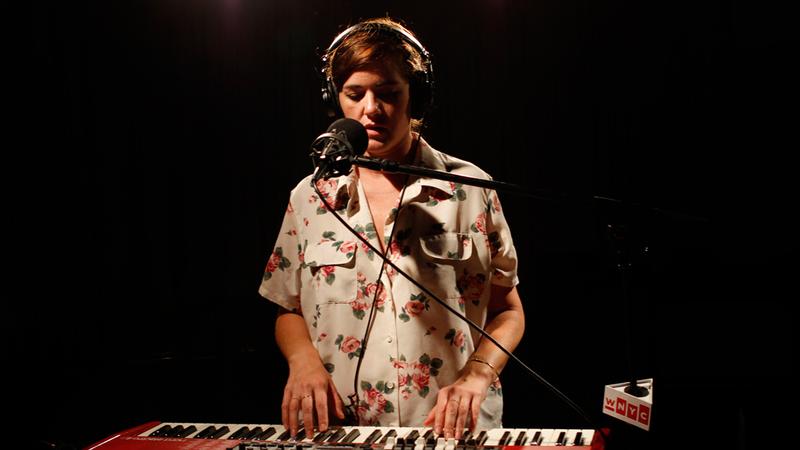 To listen to the hypnotic choral voices of Julianna Barwick is to be swept away, transported to a musical world out of time. Her songs are lush, yet minimally constructed, parsing out fragments of looped word-less vocal phrases and spare instrumentation and layering them into church-filling meditations.
For previous records, like 2011's superb (and perfectly titled) The Magic Place, Barwick, assembled her music on a laptop, alone in her Brooklyn bedroom "studio." Yet for Nepenthe, her forthcoming record (out Aug. 20), Barwick turned to Icelandic musician Alex Somers (of Sigur Rós, Jónsi) to record this latest collection of moody and experimental tapestries.
Like its predecessors, Nepenthe artfully mixes Barwick's alluring voice -- think ancient Gregorian chant crossed with Enya, but in a good way -- with swooning electronics. But with the influence of Sommers -- and, no doubt Iceland's majestic landscape -- songs like "One Half" or "Forever," with all those sounds swirling around in the ether, become wonderfully cathartic and grand.
For more photos, visit Soundcheck's Tumblr page.
Set List:
"Offing"
"Forever"
"One Half"
Julianna Barwick plays Judson Memorial Church auditorium on August 20.