Voter Selfies Are The Best Selfies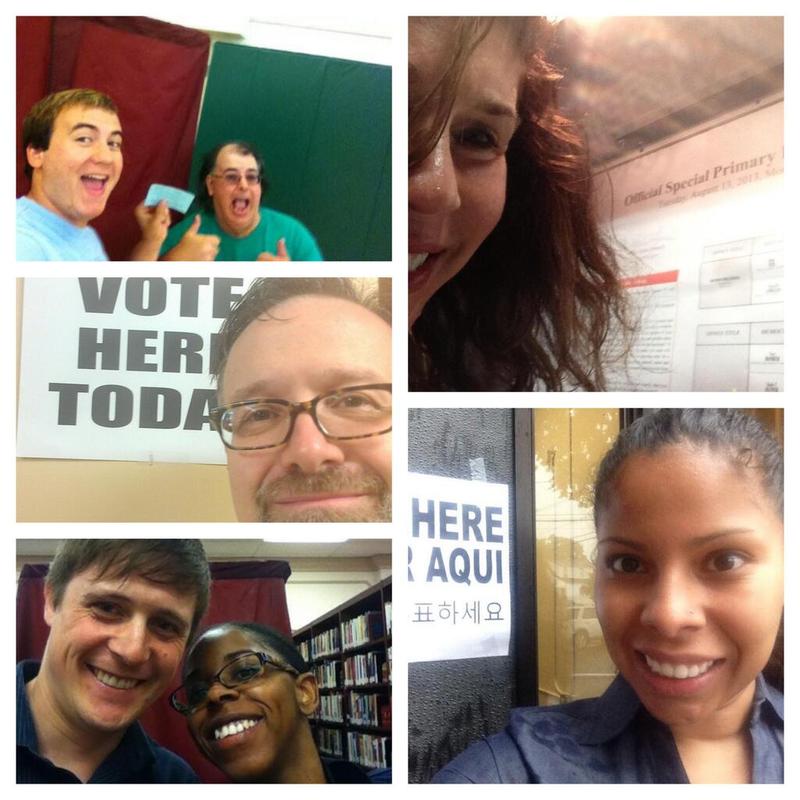 Eighty-two years of primary elections in New Jersey didn't bode well for turnout in this week's special election. 
So when WNYC's VP of News Jim Schachter went to his polling booth, he tweeted a photo of himself voting, dubbing it an #NJVoteSelfie. "Let's start a movement," he said, and New Jersey voters responded in kind. (Note: It's illegal to take a photo inside the voting booth, but not at the polling center.)
We hope New York voters will submit their own #VoterSelfie when election day comes to the city. Make sure you're registered to vote by Friday, August 16, so you don't miss the opportunity! And bookmark our mayor tracker for the latest tweets, stories, and data from and about the candidates.