Poll: De Blasio Leaps to First Place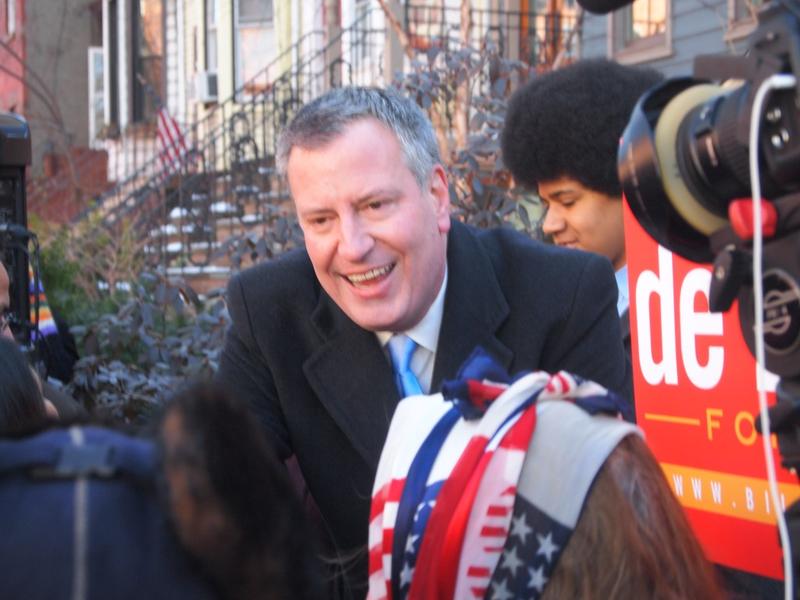 Public Advocate Bill de Blasio has shot to first place among the pack of Democratic mayoral candidates, with support from 30 percent of likely primary voters according to the latest Quinnipiac poll released Tuesday.
That's an increase of 9 percentage points since the last Q-poll released on July 29. De Blasio has leapt over both City Council Speaker Christine Quinn, who comes in at 24 percent, and former comptroller Bill Thompson, who pulls 22 percent.
De Blasio also leads in the likely event of a run-off election. A run-off is triggered if no candidate takes more than 40 percent in the primary election.
Among the other candidates, former Congressman Anthony Weiner has dropped to 10 percent, down six more points since the last poll. Comptroller John Liu remains flat at 6 percent and former City Councilman Sal Albanese is at just one percent.
The poll also asked about the NYPD's use of stop-and-frisk. Sixty percent of Democratic primary voters say it's excessive and harasses innocent people.
The poll was conducted from August 7-12 and surveyed 579 likely Democratic primary voters. It has a margin of error of plus or minus 4.1 percentage points.