The Soundcheck Blog
Once There Was A Hushpuppy... Who Surprised The Audience At Celebrate Brooklyn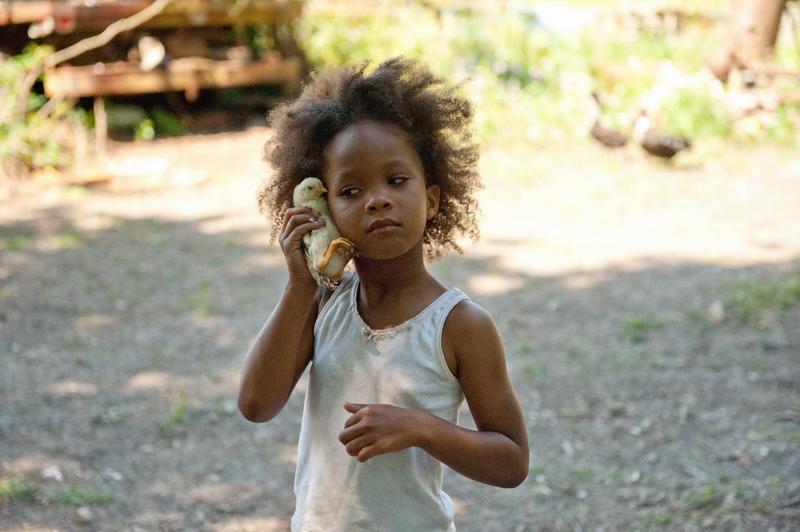 Prospect Park was mobbed last night with crowds attempting to get in to the final Celebrate Brooklyn event of the season: A screening of the Oscar-nominated film Beasts Of The Southern Wild with its Cajun-spiced score performed live by the Wordless Music Orchestra.
The event had been rescheduled from Thursday evening, which you might've thought would keep the crowd numbers to a manageable level. Yet it was a perfect confluence of a beautiful night, the season finale, and a movie that has only grown in stature since its release last summer. 
Beasts Of The Southern Wild is simply an extraordinary experience, and a big part of its impact is its soundtrack from composer Dan Romer and the director Benh Zeitlin. The Wordless Music Orchestra -- which has done live music for silent films -- did an excellent job with this even more unusual project; playing to a special version of the movie with the narration and dialogue intact but the score removed. 
The capacity audience, already treated to the Balkan-inspired dance music of Brooklyn's own Slavic Soul Party, also got an unexpected treat: After intermission Quvenzhane Wallis, the actress who stars as Hushpuppy (and became at age 9 the youngest Academy Award nominee in film history), popped her head above the orchestral pit and said hello to the crowd. She then turned and faced the orchestra, and conducted them in a 30-second fanfare before the main event. 
As gimmicks go, this one was pretty damn brilliant.
Young actress Quvenzhané Wallis of Beasts Of The Southern Wild, from afar, conducting Wordless Music Orchestra at Celebrate Brooklyn. (Photo: Saratoga Schaefer)