Playback: Public Advocate Debate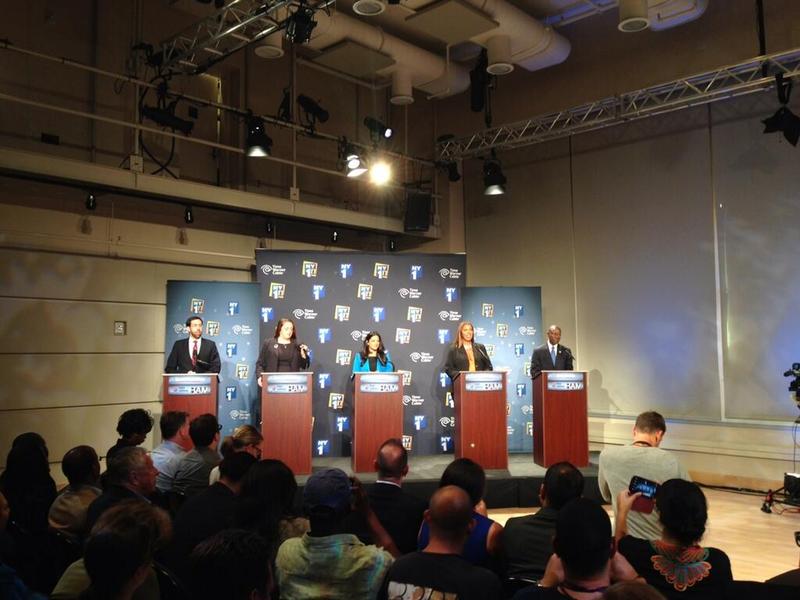 WNYC's Brian Lehrer co-moderates the first of the official 2013 public advocate debates, featuring Democratic candidates for November's election.
→ Update: The debate is over, but you can revisit the commentary in the chat window below. Full audio of the debate is above, and a link to video on the NY1 site below.
---
Watch on NY1
The debate is over, but you can watch full video on the NY1 website here.
Track Reaction Live
Track Twitter reaction to the debate from the CFB organizers in the chat below. To join in, use the hashtag #PubAdv2013
---
Suggest A Question
Question suggestion is closed, but see the suggestions by visiting the form.