In Harm's Way: Remembering the Life of Shaaliver Douse
Shanise Farrar has barely stopped moving since she learned her son, 14-year-old Shaaliver Douse, was killed in the Bronx by police. Early last Sunday, rookie officers said they encountered him chasing and shooting at another youth on 151st Street and he refused to drop his gun. In the midst of her shock, she's been receiving family, neighbors and friends around the clock while also planning his funeral. She recently dug into a bag of keepsakes and photos to create a collage for his memorial.
"Here's Shaaliver right here," she said, glancing at a picture of her only child as a newborn. "He looked like a little old man," she recalled with nostalgia.
Ferrar, 40, said she knew she wanted to have kids from a young age, after losing her own mother to cancer when she was 14. She came up with the name Shaaliver when she was pregnant, by combining the 'Sha' from her name and Oliver from his dad's, adding that it was one of the few things her son got from his mostly absent father. When he was 6 and 7 years old, Farrar said he began making the 5-minute walk to try and see him.
"He'd bang on the door, scream his name 'dad, open the door, open the door it's Shaaliver.'" Farrar said his Dad often ignored him, at a great cost.
"He always asked did his dad love him. I explained that his dad loved him but in his own way. I couldn't lie to my child."
Over the last year, Ferrar said his father was stopping by her apartment almost daily in an attempt to heal past wounds and encourage a bond between Shaaliver and his siblings.
She said her son was quiet and protective of people he loved. He grew tall and muscular, looking older than his years.
Shaaliver's cousin, Arnold Levine, who's also 14, used to attend school with him at P186, a middle school for special needs students in the Bronx. He said his cousin enjoyed science and was a great athlete, but had to constantly deal with bullies.
"Everyday...we'd be walking in a line, Shaaliver got to walk on the side because its going to be like 5 or 6 kids rushing him at one time," he said, looking upset.
Levine said he saw his his cousin being spit on, getting his bookbag tossed to the ground, and taking punches to the face until his nose was split open. He said Shaaliver didn't fight back. But in the past year, whether it was troubles with the law or in the street, that appeared to change. Last October, Shaaliver was accused of carrying a loaded gun and was due back in court. And in May he was accused of attempted murder and weapons possession. The Bronx District Attorney's office said prosecution was deferred in the case because there was insufficient evidence to proceed. In his defense, Shaaliver's mom said her son wasn't perfect but he was no gang-banger.
"My child would never have a gun in my house. If he did, I didn't know about it."
The teen grew up in the Morris Houses in the Bronx where street crews are a threat. Police said a nearby crew called the Lyman Place Bosses have had an ongoing beef with Shaaliver and his friends. Seventeen-year-old Jermaine Ferguson would not mention any rivals by name, but he said a sense of danger the night Shaaliver was killed made him call his friend to warn him not to go outside.
"Don't come over here," he recalled telling Shaaliver. "It's crazy...boys that don't like us are over here."
Shaaliver left his apartment around 8:00 p.m. that night and never returned home. Farrar said she received a visit the next morning from detectives informing her he was dead. "I miss my son...looking for him, yelling at him, him asking me for money. I miss everything about my child."
She said she wanted to send Shaaliver to Colorado away from the chaos to stay with her brother but didn't get the chance.
A viewing and funeral for 14 year old Shaaliver Douse will be held on Monday evening at Lagree Baptist Church in Harlem.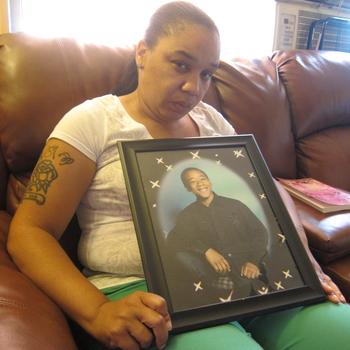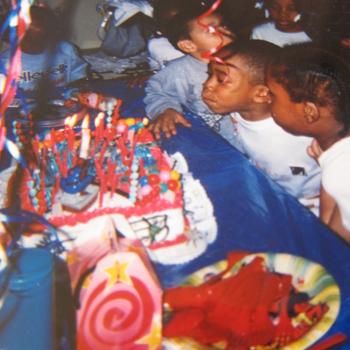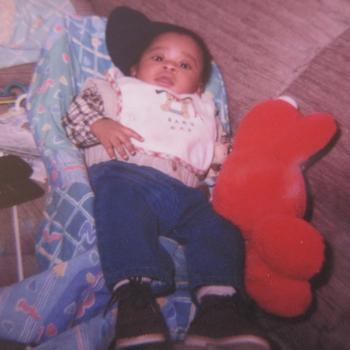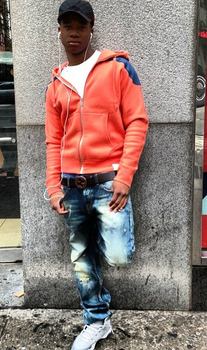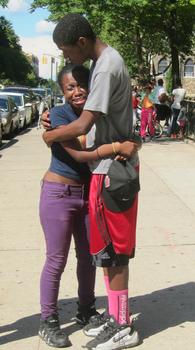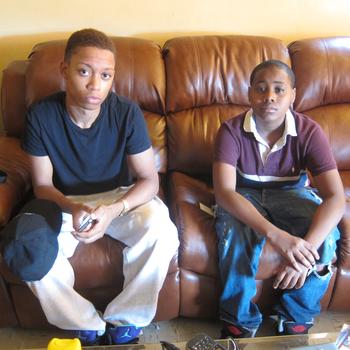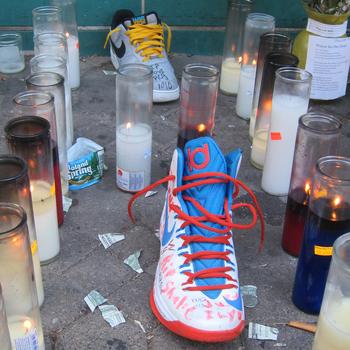 of