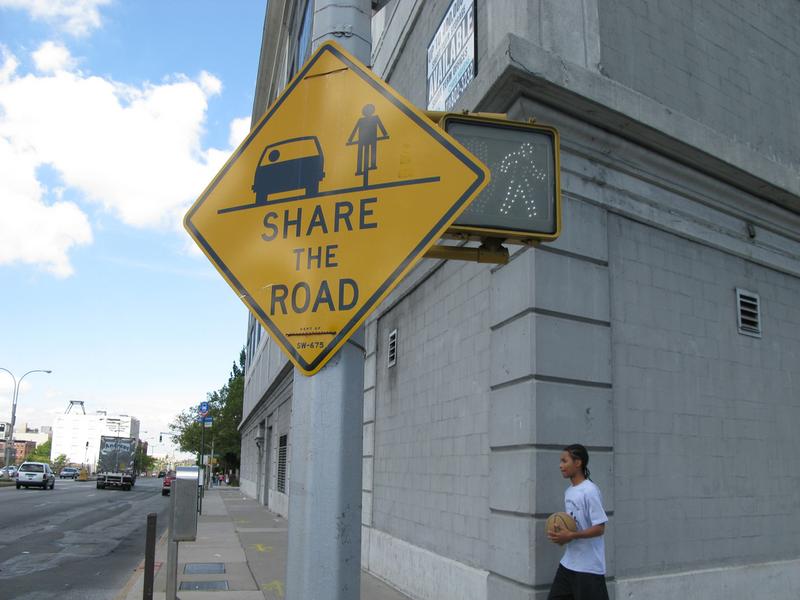 Bike lanes and express buses are hot with the candidates hoping to lead New York City. The advocacy group Transportation Alternatives surveyed seven of the 12 mayoral candidates on transit, biking, walking, and traffic safety policies. Here's what they said. 
First, not everyone responded to TA. Here's who did: 
Of the seven candidates who did respond, there was a chorus of support for some policies that tend to be popular on the city's campaign trail. But some of those are things a mayor doesn't have direct control of. 
The candidates like...
the commuter tax levied on suburban commuters to pay for transit. (This requires state approval and was abolished in 1999)
giving NYC more control over the subway system. (This would require the governor—who appoints the head of the MTA—to voluntarily cede control of the agency)
adding more bike lanes
SBS express bus lines -- lots more of them, as we'd previously learned in a candidate's forum on transportation
Speed cameras to fight speeding, (This requires state approval and is now permitted only on a provisional basis)
more ferries -- especially to other parts of Staten Island. 
And all of the candidates who answered the survey said they would commit to making a plan to reduce the number of road deaths. 
Generally speaking, the debate over bike lanes is settled. Candidates want more of them and want to increase cycling. When asked about expanding Citi Bike (New York's new bike sharing program), most said yes -- and the only hesitation was to see the user data which hasn't been released yet before committing to decisions or plans. 
So those are the common responses. Below are some of the transportation policy stances where the candidates differ.
Christine Quinn offers targets for a few policy goals. She wants to shorten commutes, promising that within 10 years no New Yorker will have more than a 60-minute trip to work. This could be a response to a trend we've documented: under Mike Bloomberg commutes, especially for the poor, have gotten steadily longer. She is also wants the city to reduce traffic fatalities by 50 percent by 2021, and to outlaw e-bikes all together. 
Bill de Blasio recently called for a traffic safety goal of "vision zero:" a target of no New Yorkers dying in car crashes. He also calls for more policing of speeding, and doubling the city's target for increasing bicycling to a six percent share of all trips taken. 
Bill Thompson wants a weight-based vehicle registration fee and -- as a means to encourage walking -- ensure streetlights and sidewalks are in good condition. 
Anthony Weiner would use tax incentives to promote bike commuting and mandate that buildings build bike parking; he says he'd also expand Citi Bike (something other candidates also support, with varying degrees of enthusiasm -- see above data caveat). Those are some of the suggestions for the city he included in his recent list of 64 policy proposals.
John Liu would pay to improve transit by tolling the East River bridges -- but only charging non-city residents. He also calls for more police to be assigned to investigate traffic crashes. There are only around 20 detectives on the Collision Investigation Squad now, leading to few arrests of drivers who kill cyclists and pedestrians. 
Sal Albanese reiterated his transit expansion proposals laid out in his transportation platform: add 20 SBS bus lines, increase ferries, restore the 2010 transit cuts and -- recognizing the NYC mayor has almost no control over the subway system -- he wants the MTA to become more technologically savvy, thereby improving service.
These answers are by no means the full platforms, but side-by-side they can help voters who rank mobility issues highly. 
Noah Budnick of Transportation Alternatives said his organization surveyed the candidates about policies for "New Yorkers who walk, bike and take transit" because, as he put it, "From a voter standpoint, it is really telling based on their responses how much detail they get into. Some put in specific numbers, some don't. Some talk a lot about what the mayor has control over and some spend a lot of time talking about what goes on in Albany."
See the full survey responses in this PDF.