Sparring Over Trust: Stringer, Spitzer in First Comptroller Debate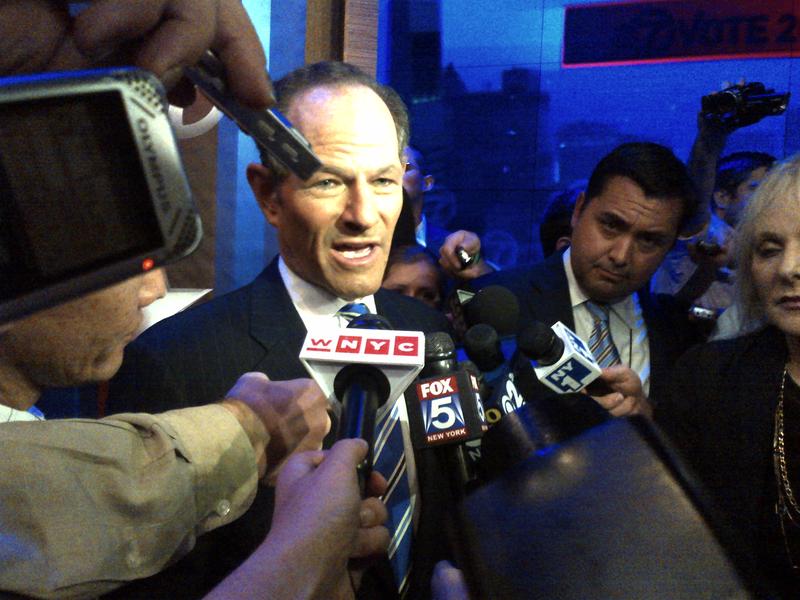 In the first debate of the 2013 comptroller's race, Manhattan Borough President Scott Stringer and former Governor Eliot Spitzer went toe-to-toe on Friday over why each one is best poised to be the city's chief money manager. The debate showed how the Democratic candidates differ in style and substance.
Out of the gate, Spitzer was asked why should voters trust him given how he left the governor's office under the cloud of a prostitution scandal.
"My personal failures have been before the public. I've answered questions, all the relevant questions about it for weeks," replied Spitzer. "I'm asking the public to look at the totality of my record."
His opponent didn't just attack his "personal failure." Stringer also said the way the former Governor left office caused problems, with policies proposals simply shelved, like id's for undocumented immigrants.
"This is a governor who had a colossal failure as an administration," charged Stringer, who said the current Governor Andrew Cuomo was still cleaning up after Spitzer.
For 60 minutes, the candidates traded barbs on how to reshape the comptroller's office, including the management of $140 billion in pension funds.
Stringer said he would be a "steward" bringing in a chief investment officer and beefing up the office's risk management system.
Spitzer said, rather than hire someone else who understands the capital markets, why not elect someone who does?
"Maybe we need someone who understands it going in, not just somebody who is going to hire somebody perhaps who might get it later on," Spitzer said.
The issue of trust lingered in the air after the debate wrapped. That's when the Manhattan borough president was asked what he thought about Spitzer coming to the debate without his wife. Although he refused to comment directly, he stood beaming beside his own wife, who said she would not have missed it for the world.