Two Congressmen Struggle To Stand Out Against Celebrity Mayor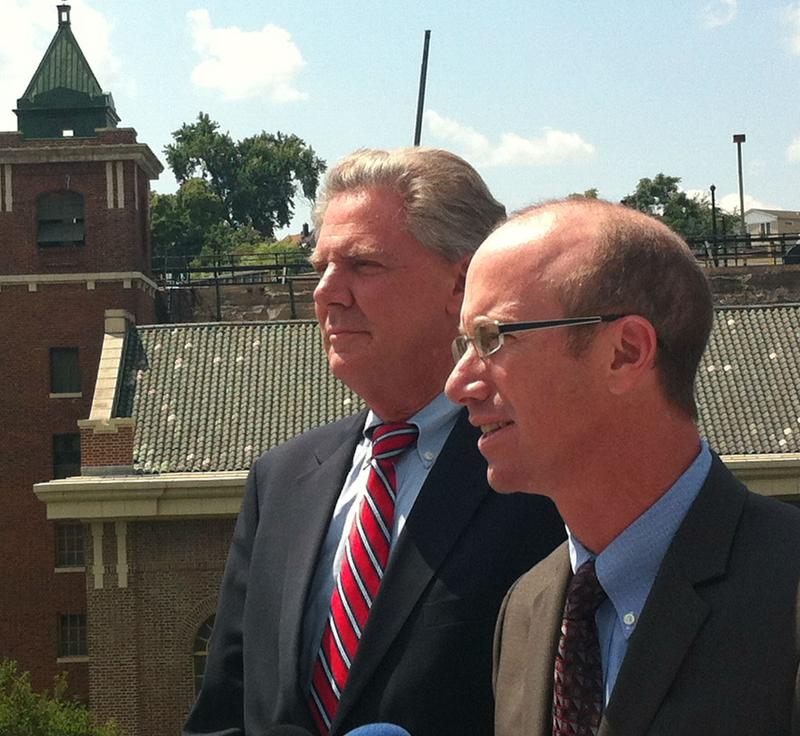 Congressman Rush Holt is a rocket scientist and five-time Jeopardy champ. Congressman Frank Pallone helped write the Affordable Care Act and has the support of late Senator Frank Lautenberg's son Josh and his family.
But despite their considerable resumes, the Congressmen are having trouble getting recognition.
A Quinnipiac University poll has the Newark mayor way ahead, with 54 percent of the vote compared to 17 percent for Pallone and 15 percent for Holt. State Assembly Speaker Sheila Oliver trails with only 5 percent.
So the Congressmen have spent much of the last two months since Governor Chris Christie announced the special election to fill Senator Lautenberg's seat introducing themselves to voters.
Patrick Murray, director of the Polling Institute at Monmouth University, said their relative anonymity is difficult to overcome in a short campaign against one of the most famous people in the Democratic party.

"We have one candidate with national name recognition. Not just statewide name recognition, which is impossible to get, but national name recognition, and that's Cory Booker," he said. 
Congressman Rush Holt
To listen to the whole story, click on the audio link above.