In Two Chinatowns, John Liu's Popularity Wavers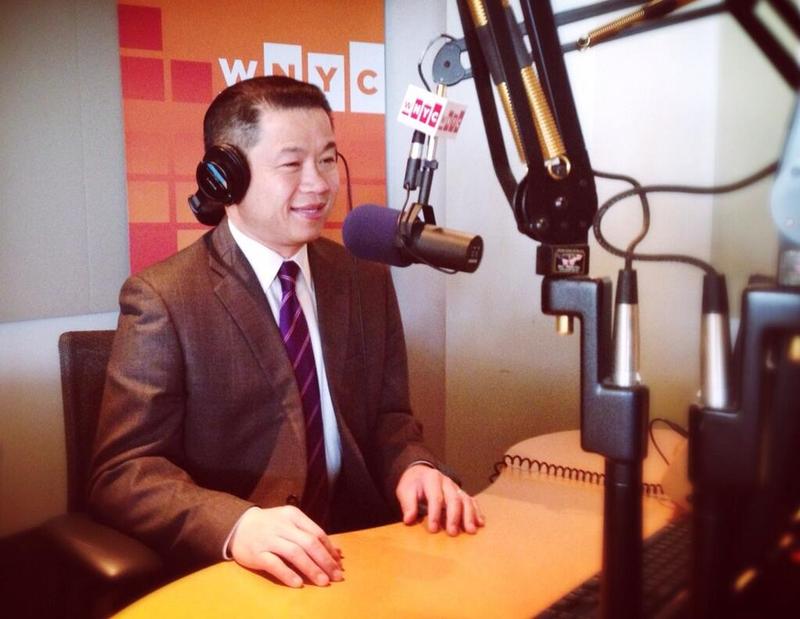 Comptroller John Liu is hoping to be the city's first Chinese-American mayor, but he was denied public matching funds this week. That means a loss of more than $3 million. The campaign finance board said Liu's campaign violated the program's rules. It cited a federal trial that ended with two of Liu's former campaign aides being found guilty of illegal fundraising. 
Liu's lawyer called the board's ruling the "death penalty" for the campaign. The first Asian-American comptroller in the city's history has not been accused of any wrong-doing, but the episode has Chinese residents debating the future chances of electing a Chinese mayor.
On a bustling corner in Flushing, Queens' Chinatown, the sidewalks are crowded with street vendors and men handing out flyers for massage parlors and restaurants. It is where many recent Chinese immigrants have settled, and where John Liu's favorability remains high.
"I like him, I think he's doing a great job for our Chinese community," said Jeanette Lim. The 30-year-old preschool teacher said the fundraising violations do not change her opinion of him. "I don't know how he was involved in those kind of things, but I will support him, even though he was doing something, I support him," Lim said.
Kate Tam, 64, believes the allegations against Liu only strengthen the community's resolve. "I believe a lot of the community would try their best to raise funds for him, that is for sure," she said.
She suspects the first Chinese-American candidate for mayor is being unfairly singled out because of his race. 
In the heart of Manhattan's Chinatown, on Mott Street, residents aren't so sure. Retired NYPD cop Monty Chan, 64, said Liu should know what members of his campaign are doing.
"You're bypassing federal law to get funds, [it] doesn't look good for him," Chan said. "He should be aware of it. He should be aware of the people behind him and what their practices are."
Down the street, at the Lin Sing Association, which has been helping Chinese immigrants in New York since 1900, is senior adviser Eddie Chiu. He calls John Liu a pioneer. But thinks Liu may have set the clock back for Chinese politicians.
"In the future, for the Chinese going into office, it's [going to] take a long time to get another John Liu," he said.
Unlike some other residents here, he said he does not support Chinese politicians, just because they're Chinese. In the last City Council election he voted for the Korean candidate over the Chinese one.
"I endorse the best candidate," he said.
The Lin Sing Association recently hosted an event for comptroller candidate Eliot Spitzer. It has not hosted one for Liu.
Poster for John Liu biography at Xinhua Bookstore in Flushing, Queens. (Stephen Nessen/WNYC)
Back in Flushing, at the Xin Hua bookstore, a new poster of John Liu is taped to the front door. It is not campaign material, but an advertisement for a new biography called: John C. Liu for Mayor of New York City.
The book hit stores this week. It is written in Chinese, and costs $18. Karen Yan, a clerk at the bookstore, said she has not sold a single copy yet.
Yan had high hopes for Liu. But those have faded.
"Deep in my heart, it means a lot to us, because you have somebody to stand [up for] your group," she said. "I wish if he [could] become a mayor, without all those bad things, it'd be perfect," she said.
After the Campaign Finance Board ruled against him, Liu defiantly announced, "We are going full-steam ahead." He maintains a busy campaign schedule, but is polling in the single digits.