The Takeaway
Taxi-Hailing Apps Thrive Across the U.S. & Meet Unique Need in NYC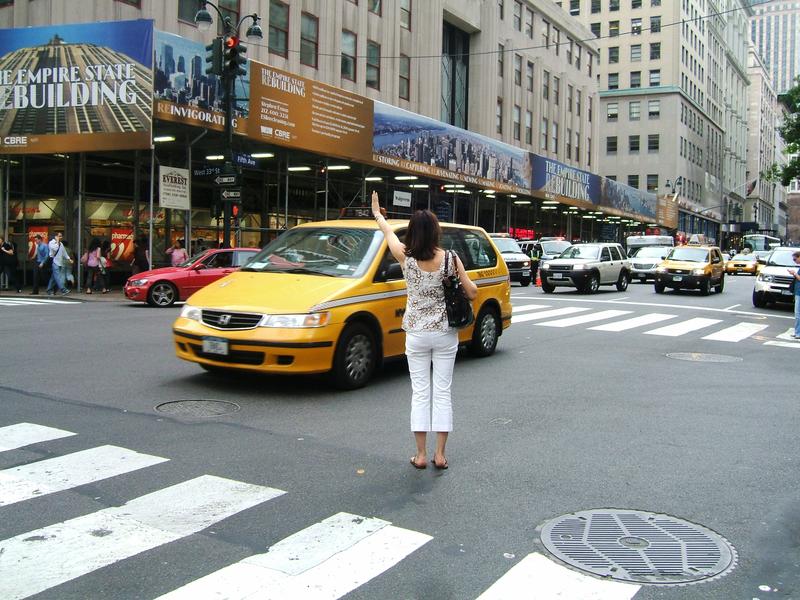 Most city dwellers are familiar with the vain attempts to flag down a cab when it's raining or freezing or both. But new taxi-hailing smartphone apps are revolutionizing the relevancy of the outstretched arm and whistle.
Apps like Hailo, Uber and Flywheel are taking off on a national scale, particularly in cities where taxi services are poor, like San Francisco and Washington D.C. 
In San Francisco, Flywheel is used to dispatch 16,000 rides per month for 800 of the city's 1,500 licensed cabs. Hailo has more than 500 city cabs shuttling passengers in Chicago every day. Also in Chicago, Uber, which originated as a town car service, has just added hundreds of drivers to its roster to accommodate a newly introduced taxi option.
But in New York City, the on-demand taxi app has been slow to catch on. A recent report found that of the approximately 117,000 requests made using apps in June, the first month of the program, only 17 percent successfully facilitated a driver picking up a passenger.
The apps are serving an alternate, and perhaps more important purpose in New York however. They are bringing cabs to underserved areas and underserved people. New Yorker Stacy-Marie Ishmael explains.
Stay up to date with The Takeaway—become a Facebook fan & follow us on Twitter!