To Create Housing for Homeless, Landlords Evict Paying Tenants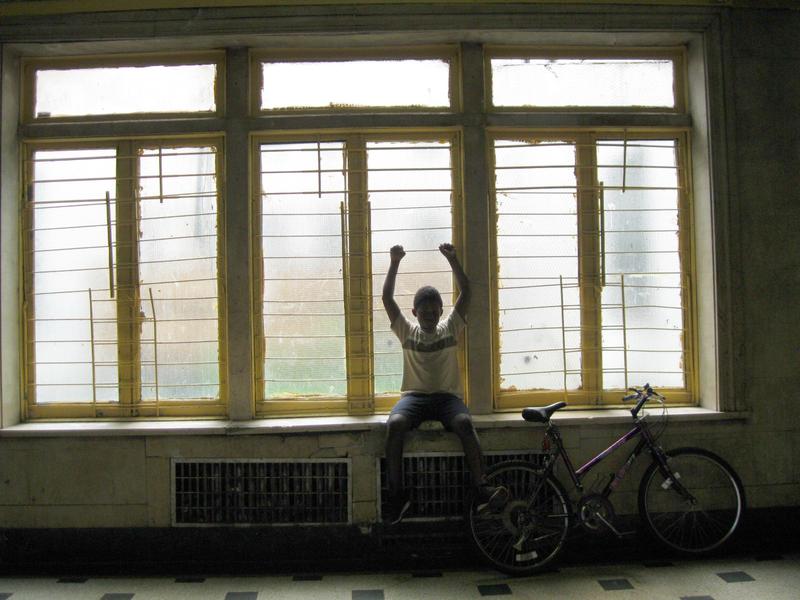 Desperate for shelter space, New York City has been paying landlords in low income communities much more for their apartments than they could get in the private market. The result? Landlords are pushing out paying tenants to make room for the homeless.
Melvina McMillan, a 40-year-old Flatbush woman, is one of those tenants now facing eviction. 
The sticky traps in the kitchen of her three-bedroom apartment at 60 Clarkson Avenue are covered in dead roaches. The insects even make their way into her freezer.  The whole building is dirty and in need of repair.  The elevators smell like urine, and the trash rooms in the hall overflow with garbage. McMillan, who pays $700 a month from her pocket, is one of the last regular tenants left, and she's determined to stay in her apartment.
"We used to have like a lot of tenants. There's 83 apartments," she said, describing her six-story building. Now roughly a dozen neighbors are hanging on.
The city turns to private landlords when the regular shelter system fills up.
Currently, 2,500 apartments are being leased for shelter, an increase of 66% since 2011, according to Patrick Markee, senior policy analyst at the Coalition for the Homeless, an advocacy group. "And that really reflects two things," Markee said.  "One, that family homelessness has risen so dramatically since the Bloomberg Administration ended all housing assistance for homeless families. And two, that the city has decided that the way it's going to manage this problem is just by opening more and more shelter capacity …. And that means doing more and more of these deals with landlords."
The city is obligated by court order to provider shelter for anyone seeking help - which means that when homelessness surges, the city must often bring on shelter capacity quickly.  Over time it has used private apartments for shelter to varying degrees - and the practice has always been controversial. The city says that it doesn't tolerate intimidation of regular tenants by landlords and would investigate thoroughly should it become aware of any cases.  "We simply are not going to allow anything to happen where tenants feel pushed out for our purposes," wrote Department of Homeless Services spokeswoman Heather Janik in an email response to questions from WNYC.
For the last year, the number of people in New York City's shelter system has hovered around a record 50,000 overall. Nearly half are children. The numbers of people in shelters have shot up since 2011, when state- and city-funded programs designed to help people move into permanent housing were eliminated.
So the demand for shelter is high - creating the curious phenomenon of the city paying private landlords such high prices for lousy housing that it's in the landlords' interest to push out market-rate tenants like Melvina McMillan. The city rate in its deals with these landlords is typically about $3,000 a month. A portion of that goes to pay for security and caseworkers; at 60 Clarkson Avenue, an organization called CAMBA is providing the latter.  McMillan, upset by the arrangement, said it was good for everyone - except the people living at the building.
"CAMBA is gaining, the landlord, which is Barry Hers, is gaining, but guess what? The families in this building, they not gaining, and the families that's here paying they rent out they own pockets? We're not gaining; we're losing," McMillan said, her voice rising with frustration.
The building has 215 housing code violations. The more serious ones are for things like mold, water leaks, broken plaster and roach infestations. Tenants also complain that the building is chaotic and that bloody fights break out frequently.  The city said a corrective action plan had been put in place for the building. CAMBA, a Brooklyn non-profit, declined to answer questions about the building, and when WNYC tried to contact the landlord, a person answering a phone number where others have reached Hers said it was not his number. An attorney for the landlord did not respond to a request for comment.
Charmaine Burkett and her 5 children are among the families that were placed by the city at 60 Clarkson after ending up homeless. Burkett is now McMillan's neighbor, and she said she understood the frustrations of the regular tenants.
"Yeah, it's kinda messed up," Burkett said. But she added that the situation does not make sense for families like hers, either.
"You could have a real apartment and pay half - not even half - of what they're paying here," she said. "So it's really sad. And then the conditions you have to live in, you know - so it's not good at all." 
Burkett and her family have been living in the building at the city's expense for a year and a half.  When there was housing assistance, it would take an average of eight months for a family to move out of the shelter system. But as of last fall,  the average had jumped to about a year, according to city statistics.  The longer stays mean that the city is spending more money overall. In fiscal year 2013, it cost more than $1 billion to run the homeless services system, up from $944 million in 2010. But at that time, the city was paying not just for shelter but for permanent housing assistance as well.
The pressure for more shelter is being felt across the city.  Dr. Bola Omotosho, chair of Community Board 5, which includes Morris Heights and University Heights in the Bronx, said landlords are motivated by profit and see the demand for shelter space as an opportunity.
 "That's one of the reasons why some tenants feel so threatened," Omotosho said. "They can easily be kicked out of their house so that a landlord can use it as a steady income from the city, which is guaranteed."
Meanwhile, on Clarkson Avenue in Flatbush, McMillan and her longtime neighbors are fighting to stay in their dilapidated apartments, mostly because they have no other place to go. "There's not much option, because rent is very high," said Earl King, a tenant of 40 years.
McMillan's Legal Aid attorney called the eviction case against her frivolous. When asked where she would go were she to lose her apartment, McMillan responded, "Who knows? I would be a statistic just like the rest of them. And for what?"
If she ends up on the street, she'd become part of the city's homeless population - eligible to be placed in an apartment like the one she lives in now, at a cost to taxpayers of $3,000 a month.