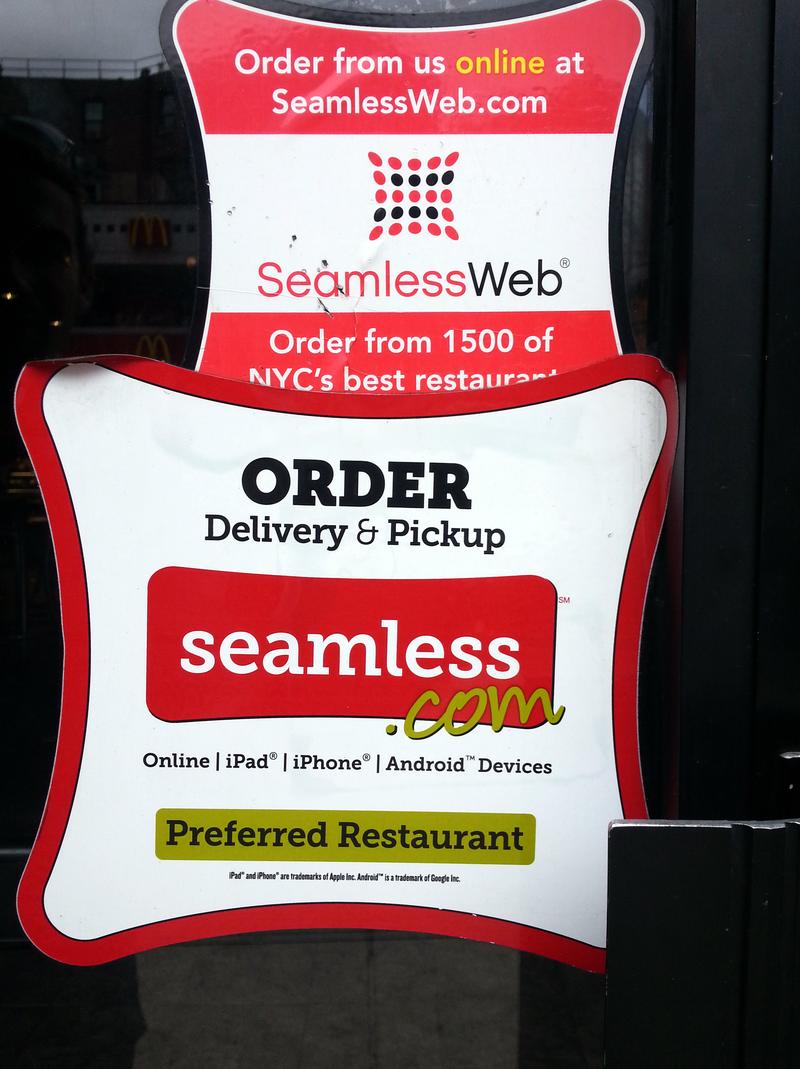 This week the New York Attorney General concluded an investigation into two online platforms for ordering food, clearing the way for Seamless to merge with GrubHub.
But there is grumbling from another quarter. Some restaurants say the commission and fees involved in doing business through Seamless are just too much.
The company charges commission as high as 14%, and makes payments to restaurants every 30 days.
"I have to stop doing this," said Pedro Muñoz, owner of Luz Restaurant in Brooklyn.
Other restaurant owners say they have little choice.
"It got us to the 100th floor of some building that you would never slip your menu underneath. If tomorrow they said they were gonna take more money, I don't think I'd take Seamlessweb away," said Tom DeSimone, owner of RBBTS Cafe in Soho.