The Takeaway
A Father's Account Of His Late Son's Battle With Post-Traumatic Stress Disorder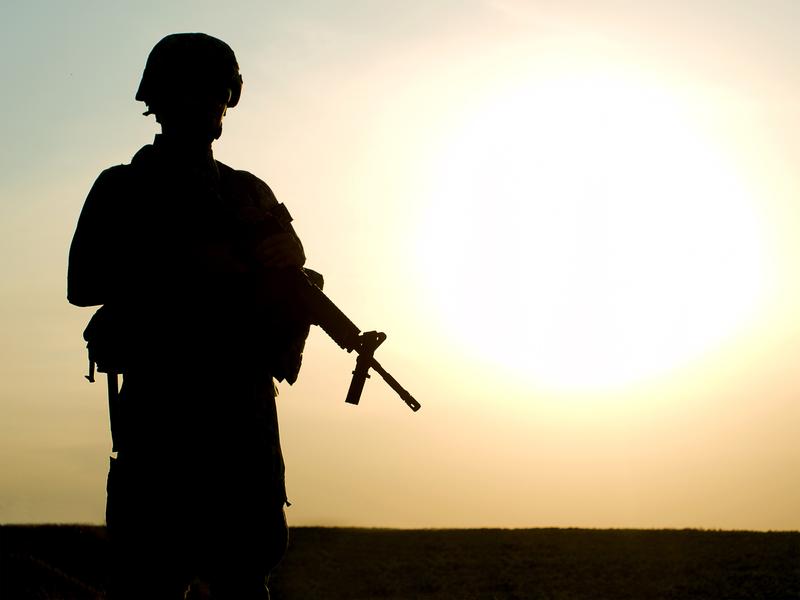 This week The Takeaway is exploring the individual and collective experience of post-traumatic stress disorder (PTSD) in America as we enter the long aftermath of two wars in Iraq and Afghanistan.
Everyday 22 veterans commit suicide—almost one an hour. Last year there were a total of 349 suicides among active personnel. It is also important to keep in mind that these numbers may be under reported due to the stigma about suicide in our culture.
Joining us today is Kevin Lucey. He is the father of Corporal Jeffrey Lucey, a USMC reservist who served in Iraq and took his own life after suffering from PTSD.
Corporal Lucey served in Iraq between January and July 2003 as a Humvee driver. In March 2004, after his return home, he began exhibiting signs of PTSD but the V.A. wouldn't assess him until he was sober for three-to-six months—he was drinking and on medication—even though his primary physician diagnosed him. Jeffrey took his own life on May 22, 2004. Kevin Lucey joins the program to discuss his late sons battle with PTSD.