City to Reexamine Tree Management After Woman Killed in Park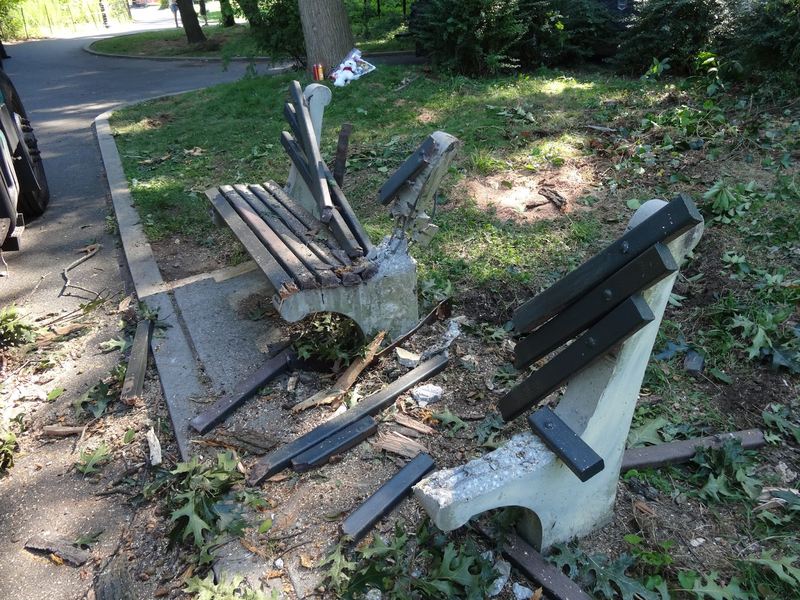 The New York City Parks Department is reviewing its tree management procedures after a 30-year-old pregnant women was killed by a falling tree in Kissena Park on Sunday.
The Parks Department said in a statement that the 50-foot tree was 70 years old and snapped eight feet from the ground. It said the tree is being examined, and that the area was last inspected on June 20th.
But parks advocate Geoffrey Crofts calls the Parks Department negligent, saying the tree should have been identified earlier. He said it was hollowed out and rotted. "You'd have to be deaf, dumb and blind not to see the multiple, just in that one area alone, within 40 yards of where that woman was tragically killed, that whole area is a mess," he said.
Croft notes there have been 13 incidents this year of people injured by trees in city parks. He's calling on the city to end its Million Trees program that plants new trees, and use the money to maintain existing trees.
The Parks Department is responsible for 2 million trees in city parks and 600,000 along the streets.