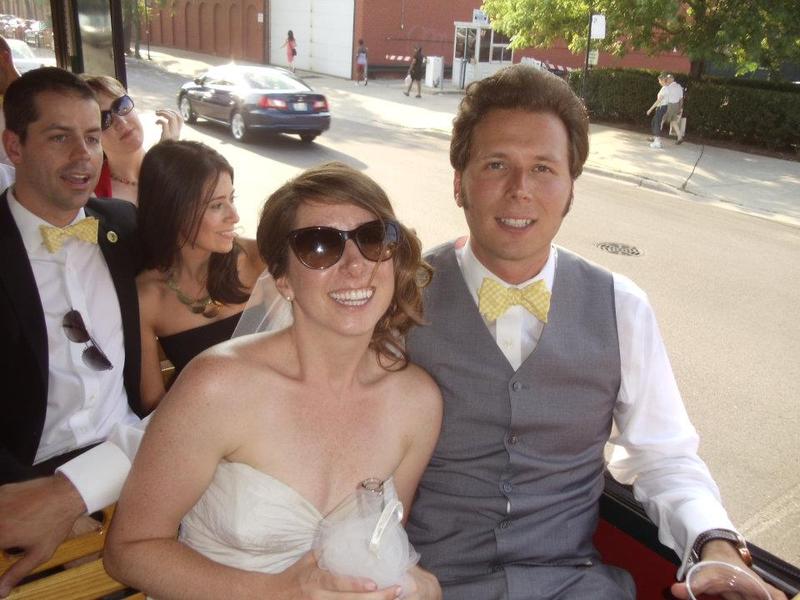 This blog post is by New Tech City producer Dan Tucker.
A few months ago the satirical newspaper The Onion published a pretty accurate description of how I've been spending my recent Saturdays and Sundays: "29-Year-Old Has Been Going To Different Friend's Wedding Every Weekend For Past 3 Years."
During this never-ending string of nuptials, I've noticed a trend when it comes time for speeches and toasts.
The best man or maid of honor takes the microphone, whips out a sheaf of paper and begins to read from emails, texts and online chats — often messages written by the bride and groom themselves during their earliest moments in love. 
At the wedding of my friends Josh and Kate, one such speech-maker took to the dais with a big grin on his face and brought the house down with a rollicking account of a courtship told in the couple's own words. 
"Now through Gmail, and Josh being dumb enough to blind copy me on all of his emails to Kate, I was able to uncover the email string for you all to hear now," he started up.
Jaws dropped. Then the sound of 250 people laughing, hooting and crying filled the room.
It was a great speech, or perhaps I should say, a dramatic reading. 
Josh's friend launched into a detailed play-by-play of how the couple met, complete with the emoticons and embarrassing zingers read aloud.  
JOSH: "If you're in town, you better be at our New Year's party. I'll buy you a drink. Winky-face." 
KATE: "P.S. I am so looking forward to the mixed tape. It's rare that I blush so much while reading business emails, dot dot dot, smiley face."
When I checked in with Josh, he described the experience with a mixture of pride and chagrin. He felt a little bad for his wife Kate; he never told her he'd blind copied his buddy on his emails to her and her emails to him. 
But, ultimately, he's glad it happened. 
"It's kind of a snapshot, or a look in on a relationship, that you really can't get," he said. 
Thanks Gmail.