Liu Denied Public Matching Funds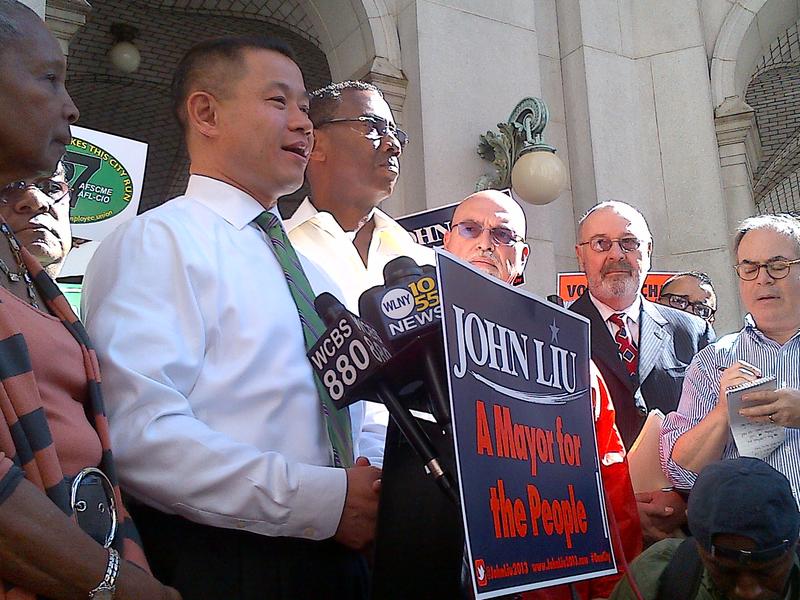 The New York City Campaign Finance Board denied City Comptroller and mayoral candidate John Liu's request for more than $3 million in public matching funds Monday in what his lawyer called the "death penalty" for the campaign. It dealt yet another blow to the beleaguered candidate who has yet to poll above single digits.
In a statement read by its chair Father Joseph Parkes, he explained the five-member board was not approving matching funds for the Liu campaign because it had violated the program's rules, adding that there was evidence to suggest, "the potential violations are serious and pervasive across the campaign's fundraising."
The Board said its decision, made through a unanimous vote, was based on evidence revealed during a federal trial of two Liu campaign associates plus evidence it uncovered through its own investigation of the campaign, conducted by the private search firm Thacher associates.
In May, a jury found Jia "Jenny" Hou, the Liu campaign's former treasurer, and Xing Wu "Oliver" Pan, a campaign fundraiser guilty of attempting to defraud the city's Campaign Finance Board by funneling money through so-called "straw donors." Pan was also found guilty of conspiracy charges.
Before the hearing, at least a hundred Liu supporters rallied on Rector Street outside the CFB office chanting, "What do we want? Matching funds! When do we want them? Now!"
Inside, Martin Connor, a lawyer for the Liu campaign, appeared before the board on behalf of the Liu campaign offering a spirited defense of the campaign's conduct. He called the mistakes, "minor transgressions" committed because of language barriers, rather than malfeasance. Many of Liu's supporters are Chinese speakers.
Connor said the CFB staff's recommendation to withhold matching funds amounted to the, "death penalty for the campaign."
Hours later, Liu stood outside his office on Centre Street surrounded by supporters. Striking the same defiant tone he's used after each time his campaign has come under fire, Liu vowed to spend the next five weeks going after every eligible voter.
But he admitted that his campaign has been weakened.
"For the last couple of years, I have taken body blow after body blow after body blow," said Liu who added, "But there is not going to be a knock down here, because we are going full-steam ahead."