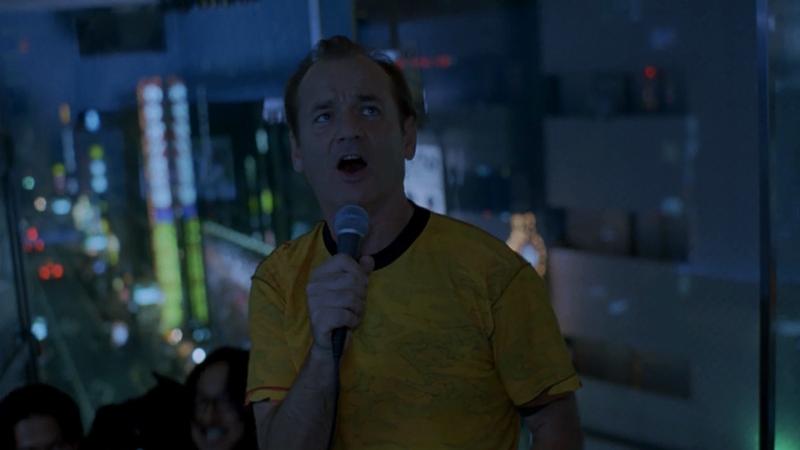 This week we talk with Rolling Stone writer Rob Sheffield, who's latest memoir, Turn Around Bright Eyes, is all about karaoke. So it got us at Soundcheck thinking: What's been your best and/or worst karaoke experience? What are your go-to, slam dunk songs? What was your biggest fail? What's been your funniest, weirdest, craziest karaoke moment?
Tell us your story in the comments section below, on Twitter at @Soundcheck, or leave a message at 866-939-1612. To kick things off, Soundcheck's own Joel Meyer shares some of his karaoke hits and misses. 
-----
Baby boomers sometimes remind us that "if you can remember the '60s, you weren't really there." Al Jourgensen -- the notoriously hard-living frontman of the industrial-metal band Ministry -- amended that statement last week to include the 1990s, his decade of zealous drug-use, debauchery, and one killer album, Psalm 69: The Way To Succeed And The Way To Suck Eggs.
I'd like to offer up my own take: If you can remember doing karaoke last night, you just weren't doing it right.
Okay, okay, I kid. But just a little bit. The Soundcheck Code of Conduct will not permit me to endorse Jourgensen-style partying, even in the skeezy confines of a private karaoke room on St. Mark's Place or in K-town. And I do only use private rooms, folks. The bar is for amateurs, lonely hams, and bachelor parties gone south. Still, a successful evening of karaoke must be followed by a morning of deep regret in which you look into the mirror and ask yourself, "I tried to sing that song? Really?"
You see, we all have a karaoke comfort zone filled with artists that complement our vocal range and maybe teenage music obsessions. Here are a few of those artists for me:
David Bowie: I've left behind "Ziggy Stardust" in favor of "Modern Love," though the endless "ah-dern-LOW-OH-OVE" vamping at the end of the latter gets exhausting.

 
Eddie Vedder: Not to brag, but I can pretty much nail any Pearl Jam single from the Ten era. But the real crowd pleaser is the duet "Hunger Strike" by grunge supergroup Temple Of The Dog. The trick? Finding a friend willing to sing the opening verse by Chris Cornell, so that I can make Vedder's big dramatic entrance (sans wheat field) at 1 min 10 secs.
The Doors: Thanks to the well-researched (and quite thoughtful) report on Jim Morrison I wrote in 7th grade, I rarely need prompts from the karaoke TV for Doors lyrics. I prefer "L.A. Woman," solely for the maniacal "Wooo! Yeah! Hey! Oh! Yeah!" that happens six (yes, six) minutes into the song. Guaranteed mic distortion -- deal with it, karaoke staffer. 
Those are my ringers. However, karaoke is all about taking chances. (And drinking those top-heavy oilcans of Sapporo.) I've discovered some of my Bowie repertoire by leaping headfirst into uncharted territory. I've also made some terrible mistakes. Like the time I tried to sing Sade's "Smooth Operator."
It's not important when this was, or who I was with, or whether a camera phone was present. The point here is that I had no idea how difficult this song would be. I didn't know any of the verses. Inexplicably, I thought the line was "Coast to coast, L.A. to Chicago, Western Maine" which makes no sense at all; not that "western male" is crystal clear. It has a lot of '80s sax in it. Also, my list of "go-to" artists above should suggest that Sade is, perhaps, way outside my vocal range.
It was a typical karaoke fail: My friends were supportive yet silent. My wife was smiling, but her eyes were screaming "Sade? What are you doing?"
I dug myself in deeper by trying to sing up an octave. It was bad. I mumbled an apology, shuffled over to the couch and picked up the remote to hit "next." I'm sure I dialed up "Hunger Strike" for a shot at redemption later that night, because when it comes to karaoke, you never look back.
Until the next morning.