Commissioner Kelly Defends Shooting of Bronx Teen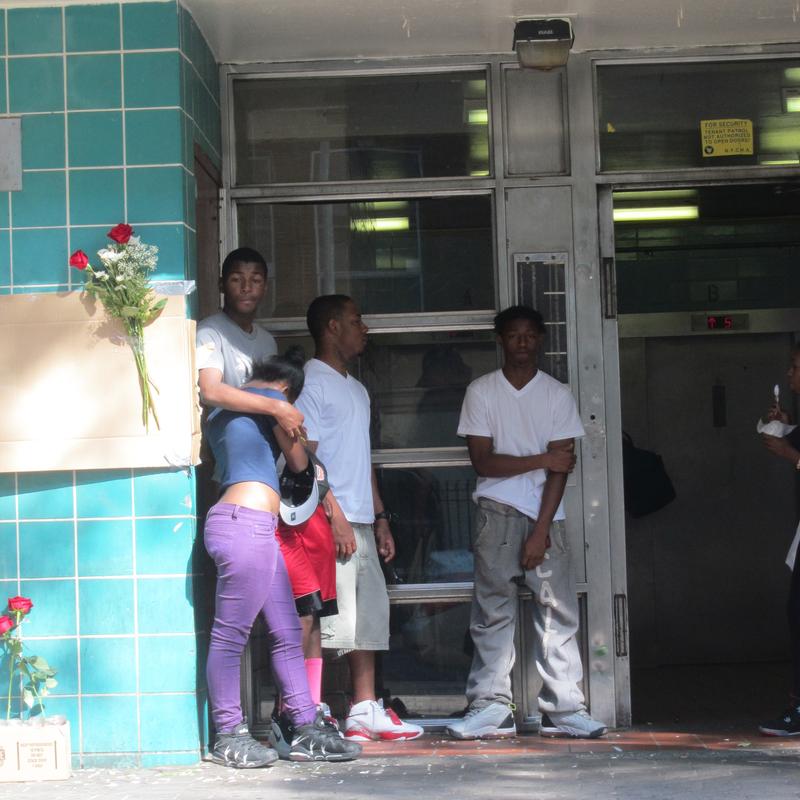 The rookie officer who fatally shot an armed teenager was left without another option because Shaaliver Douse didn't drop his weapon as instructed, said Police Commissioner Ray Kelly on Sunday.
A photo of the muscular 14-year-old was tacked to the outside of the Gouverneur Morris Houses in the South Bronx where he lived. Dozens of his friends comforted each other around a growing memorial to him. Quwana Bacene, 35, said she's not convinced her nephew pointed a gun at the officer who shot him.
"That boy ain't no hoodlum. All this, everything is false," she exclaimed.
The NYPD released a photo of a 9 MM, semi automatic handgun covered with blood, and footage of the teen running after a man on Courtland Avenue where he was shot. The teen had been accused of attempted murder in May, but there wasn't sufficient evidence to proceed with the case, according to the Bronx DA's office.
"If they tell you to stop and drop that weapon and if you don't do what you're supposed to do, you're going to get shot," said neighbor Shadoo Allah, who said he knew the Douse for five years. He added, "It's sad that it happened."
Police Commissioner Kelly offered the teen's mother condolences saying regardless of the circumstances of the shooting, it's "a crushing blow."
This article was updated on Aug. 5, 9:55am to reflect the following: The street is Courtland Avenue, not Street.