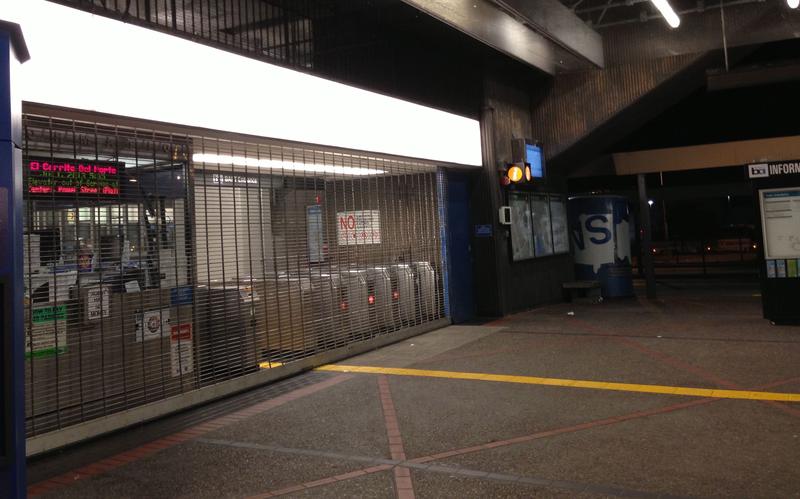 If there's no contract by midnight on Sunday, BART workers say they will go on strike for the second time this summer. The first strike left the Bay Area paralyzed by commute delays across the region -- and a second strike could be worse.
The unions gave the public their customary 72-hour notice before a strike Thursday evening, saying BART has failed to negotiate in good faith.

"It is unfortunate that we find ourselves in the same situation that we were in 30 days ago, with no real progress made by management to address worker concerns about safety and wage cuts," SEIU Local 1021 president Roxanne Sanchez in a press release.

Sanchez also criticized BART's outside negotiator, Thomas Hock, for going on vacation during the 30-day contract extension that ended the first strike. BART says the absence was planned in advance of the strike.

The unions are asking for a 21.5 percent raise over three years, and have offered to contribute three percent to their pensions. BART, which released the current negotiating positions on Tuesday, is offering an eight percent raise over four years, and wants workers to start contributing five percent to their pensions. BART also wants workers to pay for more of their healthcare costs, while unions want to keep the $92 per month limit.
BART's spokesperson Rick Rice said management is disappointed that the unions have authorized a second strike.

"A strike is unnecessary and places an unfair burden on our riders and everyone in the Bay Area," he said. "The District has responded to union leadership concerns with numerous concessions, while they have shown an unwillingness to bargain."

BART has said repeatedly that it must keep labor costs low to cover its big upcoming projects, like replacing aging cars and upgrading the train control system. BART says the system has $10 billion of unfunded capital need.

The unions point to a surplus in BART's annual operating budget and record ridership, and say they should get a share in some of the success. SEIU 1021 executive director Pete Castelli said BART's offer would actually mean a pay decrease for the average worker.

"If we were to accept the proposal they have on the table right now, counting the take-aways or cut-backs (like) payments they want on pension, healthcare, and other things, along with their wage proposal, it would basically take almost $2,000 over the life of that contract out of that worker's pocket," Castelli said.

BART maintains it is offering the unions a good deal.

"Our offer provides a raise for every worker in each year of the contract," Rice said. "There is no reason for union leadership to call a strike."

The two sides still have three days to reach a deal. Both BART and union leaders say they will do everything they can to prevent a second strike.