In Harm's Way: Remembering the Life of Kamau Chandler
Seventeen-year-old Kamau Chandler was known for his grace with physical pursuits like rowing, skiing and martial arts. His family credits him with popularizing skateboarding in the section of Coney Island where he lived. The soon- to-be high school senior was shot early on July 27 on Fulton Street after leaving a party with friends.
His father, 40-year-old Cheo Chandler, slouched on his couch in their apartment thinking back to when Kamau was born.
"The first time I saw him he just looked at me and cried," recalled the grieving dad. "He looked almost sad for me because he knew my heart was feeling so strong about him…the look on his face was almost like he was giving me comfort."
The name Kamau in Swahili means quiet warrior. Although most of the time the teen was called by his nickname, Mau Mau. Kamau lived with Chandler for most of his life, since he was a toddler. The two looked alike - the same warm brown skin and long limbs. They also had a similar look in their eyes: kind and curious.
Kamau grew up mostly a daddy's boy, and as he got older, Chandler said his son became paternal towards his younger siblings, especially his three younger half sisters who live across town in Bedford Stuyvesant with his mom. He said the last time Kamau asked for money, it was to buy shoes for them.
Chandler teared up remembering his son's generosity. "He said pop…I was able to get the oldest two [girls] sneakers….but I'm short." So he asked his dad to help him cover the cost of the last pair.
Kamau's great aunt, Jewel Chandler, said she was also overwhelmed by Kamau's generosity when he escorted her to a street festival in Fort Greene.
"He said very shyly, in sort of a meek way…if I buy you a piece of artwork, would you like it, would you keep it?" said Chandler, fondly recalling the print of African dancers that hangs on her wall.
"I always told him his heart was too big for his body," said his father, thinking about his son's last night. He said apart from a few skirmishes, Kamau was a good kid who did his best to stay out of trouble. He believes his protective nature may have contributed to his death.
"He'd always be willing to go out and take care of people, even when they weren't willing to take care of themselves, which of course could put him in harms way."
Chandler said detectives told him that when Kamau was shot, he was defending his friends.
His funeral service will be held on Saturday afternoon, August 3, at the Frank R.  Bell Funeral home in Brooklyn.
WNYC is profiling the life of every child in the city killed by gunfire in our series In Harm's Way.
ONE YEAR LATER, KAMAU'S GREAT AUNT REFLECTS: 
Since Kamau was killed, my family has not been and will never be the same. Although I live in another state and don't have daily contact with Kamau's father and other family members, I can still hear and feel the sense of devastation when I call or when I visit.
Their pain and grief is palpable. There will always be a big void that his absence will create.
What I think people will remember most about Kamau is his honesty, generosity of spirit and loyalty. He was an amazing person who, although he didn't get a chance to realize his full potential, did in fact touch many lives in a very positive way. Over 300 people attended his funeral. Many took the podium to say how much they loved him and will miss him. This outpouring from the community spoke volumes about how Kamau spent the short amount of time he had among us. He had a very successful life that was cut short way too soon.     
The thought that always comes back to me was how dear he was when his grandfather charged him with being my escort around the 2012 African Art Festival in Brooklyn.  Most teenagers would want to be with their friends, they wouldn't take the time to enjoy walking around a festival with an older relative. Kamau truly embraced the opportunity to spend some quality time with me.  He sheepishly asked me if I would like a present he had in mind to give me. It was a piece of artwork that I cherished from the moment he gave it to me and even more now. I'm so grateful we had that time together.
In the year ahead, my family and I are working on a tribute to Kamau. We are finding some sense of peace in the idea of creating an initiative to help someone else make a better choice than the choice that was made to shoot Kamau.  If it changes one mind, we will be grateful. There's nothing we can do to ever bring Kamau back. He will always be missed.  
-Jewel Chandler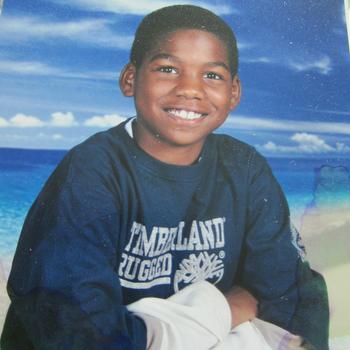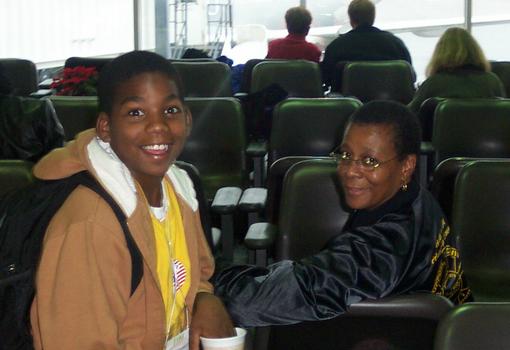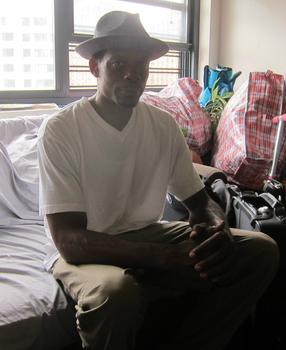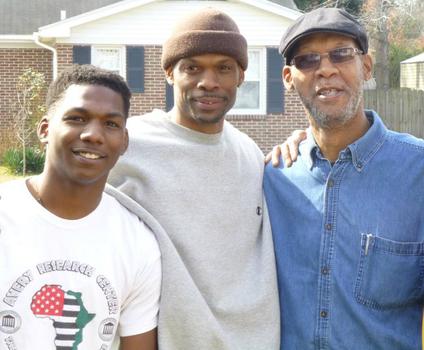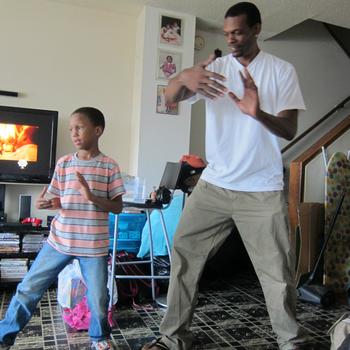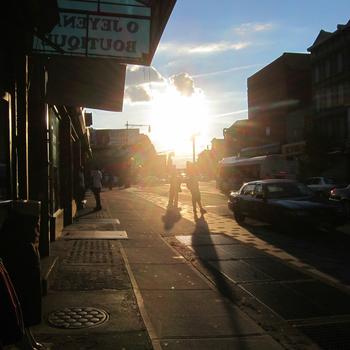 of