In Williamsburg, Looking for a Political Entree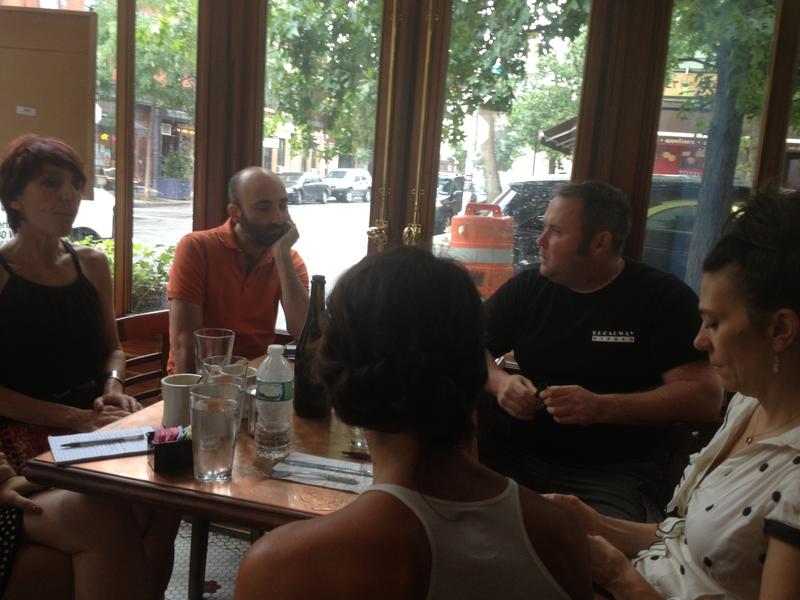 Turnout in New York City municipal elections has been on a steady slide for the last sixty years, even in the midst of national elections that engaged new rounds of voters. In Williamsburg, even voters with a clear stake in city policy are just getting organized.
At polls around the Bedford Ave L stop, turnout topped 50 percent in Barack Obama's first election in 2008, then plummeted to 17 percent in the mayoral race a year later.
Compare that to one stop away in Manhattan, where turnout in both 2008 and 2009 topped fifty percent.
"The last municipal election was pretty snoozy," said Felice Kirby, owner of Teddy's a bar and restaurant in Williamsburg. Part of that was the sense of Bloomberg's inevitability, but part of it, she suspects, is a lot of voters in this rapidly changing neighborhood don't really consider it home. "A lot of people, who perhaps haven't decided where their roots lie, where their future lies."
But those that have dug in, and started businesses, are trying to increase participation.
About a half dozen restaurants owners huddled in a corner of Teddy's on a recent afternoon, during their few hours of quiet between the lunch rush and happy hour.
It's a meeting of BABAR, Brooklyn Allied Bars and Restaurants, a North Brooklyn restaurant association that formed about two years ago. It's their first citywide election, and they're still getting to know the ropes.
"When is the primary?" one person asked. "I don't know we could look it up on our phone."
The group started to organize independently-owned restaurants to raise money for neighborhood non-profits. They started talking politics when they realized they were dealing with the same frustrations.  
"Because we were all getting pummeled by the Department of Health," said Samantha Di Stefano owns Nita Nita, on Wythe Avenue. She admits, getting people together hasn't been easy. "We own restaurants we work a lot, so it's kind of hard to get involved and engaged as we'd like to."
Under Bloomberg, the number of bars and restaurants in Brooklyn grew 30 percent, the biggest jump of any borough and double Manhattan's growth rate. In Williamsburg, more than 1,200 new restaurants and bars opened since 2001. Fewer than half of them made it.  Even so, Brooklyn restaurant owners are a growing political constituency.
But in some ways, candidates are out ahead of them. Republicans have blasted the fines as excessive. Bill De Blasio's accused the city of borough bias in its enforcement. Christine Quinn has proposed lowering fines to pre-grading system levels.
Because there's definitely disenchantment to tap into.
"We're just beat up," said Josh Cohen, a partner in five restaurants in Williamsburg and Greenpoint, including Anella and Jimmy's diner. "I never see any kind of break. There's just no relief."
Cohen is a third generation Brooklynite, with two kids that he sends to public schools. In other words, he's the very picture of a New York family candidates talk about wanting to help.
"I'd like to see some of that. That's great!"
So, does he vote? Is he registered?
"I'm not. Is that bad? It's bad I guess," he said, then paused. "Part of it is, I just don't believe that I can make a difference. Which is kind of sad. Which is really sad."
The next day, he emailed me. He felt bad, and went to the Board of Elections first thing the next morning to register. But he still doesn't know whom he's voting for.