Art Talk: The Artist is Present, but in the South Bronx?
Like it or not, art often comes with the artist these days.
Last July, Jay-Z performed his song "Picasso Baby" for six hours at a Chelsea gallery.  Actress Tilda Swinton could recently be found napping on display inside a glass box. And most New Yorkers remember Serbian artist Marina Abramovic's show at the Museum of Modern Art that had people sitting to stare at her.
Now, Swiss artist Thomas Hirschhorn is also present at his art installation. His Gramsci Monument is far from Manhattan's museums though. It's on the grounds of Forest Houses, a public housing complex in the Morrisania neighborhood of the Bronx.
The piece is named after Antonio Gramsci, the late Italian political theorist and Marxist. It consists of a plywood structure that features rooms with an internet area, a library, an arts room, and even a cafe and a pond.
Art critic and WNYC contributor Deborah Solomon said the Gramsci Monument, which is open to the public until September 15th and free, is definitely worth a trip to The Bronx. "It's a thrillingly inclusive, daring piece that anybody who cares about the future of art should see," she said.
To listen to the whole interview with Solomon, with local residents, and with Hirschhorn, click on the audio link above.
And do you like it when the artist is present or do you think they only get on the way of the work? Leave your comment below.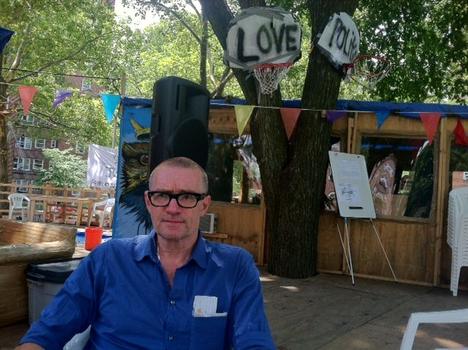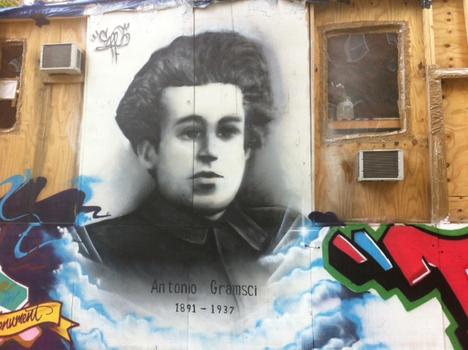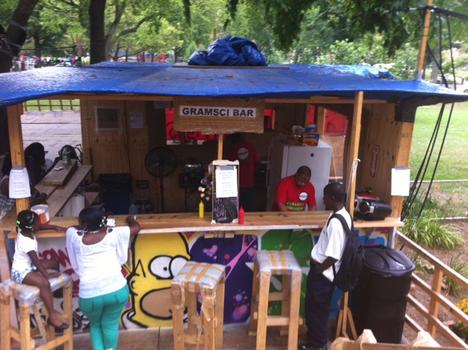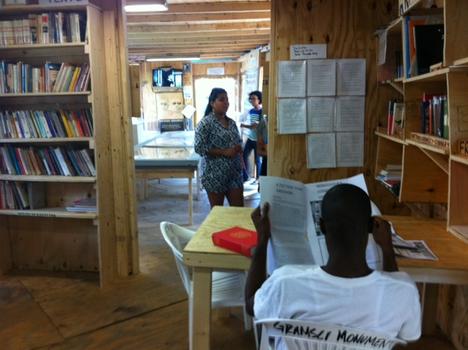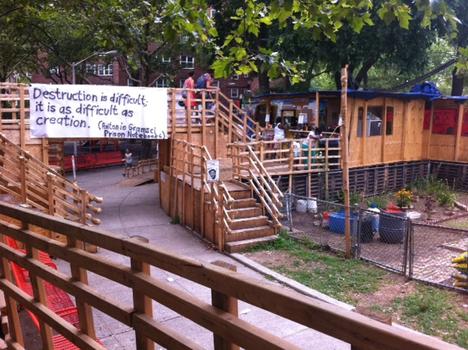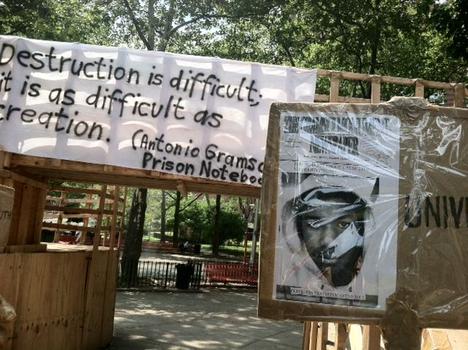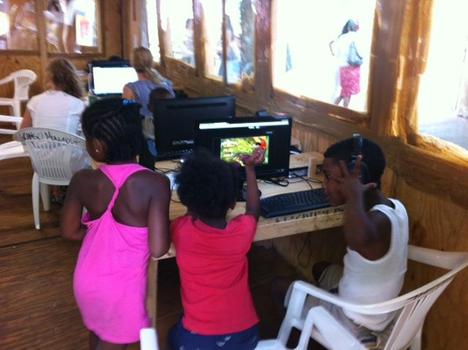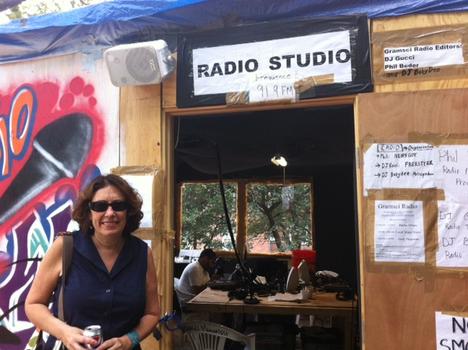 of