Bloomberg Says More Out-of-State Guns Are Killing New Yorkers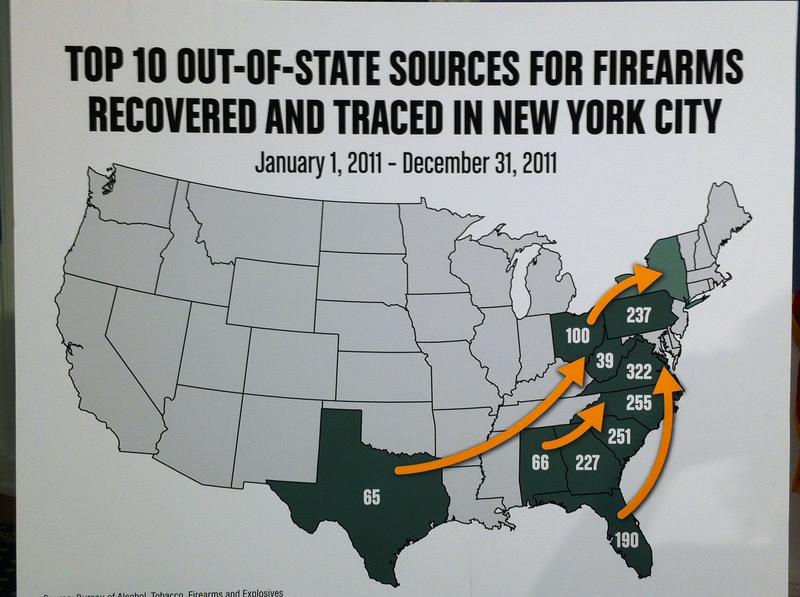 Mayor Michael Bloomberg says 90 percent of traceable guns used in city crimes in 2011 came from elsewhere, putting New Yorkers at the mercy of other states' gun laws.
"To those who stay out of our state, our answer is we'd love to, just as long as you stop letting guns seep into the black market, land in the hands of criminals, and be used to murder our citizens," he said at a press conference Wednesday.
Virginia — the top state source for guns used in city crimes — does not require background checks, a policy Bloomberg said he will continue to fight on the national level.

Meanwhile, police commissioner Ray Kelly noted that  Ronell Wilson — who was sentenced to the death penalty last week  — used a gun from Georgia to kill two undercover officers in Staten Island a decade ago. Kelly called on Congress to enact stronger gun legislation to prevent future tragedies.