Red Cross Reversed Eligibility for Sandy Aid, Watchdog Says
Wednesday, July 31, 2013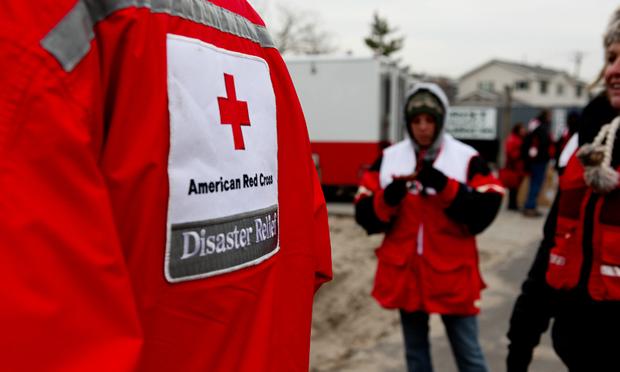 (Stephen Nessen/WNYC)
Hundreds of Sandy victims may be denied access to thousands of dollars in Red Cross funds because of a change in the eligibility requirements made without their knowledge, a watchdog group claims.
"

"It's just one more thing people who are involved in the hurricane don't need. It's better to have left us alone."

— Ellen Krakower, homeowner

Recommended Links
The Disaster Accountability Project said the Red Cross added requirements for the Move-In Assistance Program in May, which left many who had already applied for up to $10,000 in relief ineligible.
"I don't understand how they can just bother and not even get back to you, they just cut you off like you didn't exist," said Ellen Krakower, who applied for funds after her home in Midland, Staten Island, was destroyed in Sandy.
The Red Cross denies that it changed rules of eligibility, and said it told Krakower that she was ineligible for the funds in April.
New York Attorney General Eric Schneiderman is also looking into the program.
More in:
Stephen Nessen reports for the WNYC Newsroom and can often be heard live on Morning Edition.