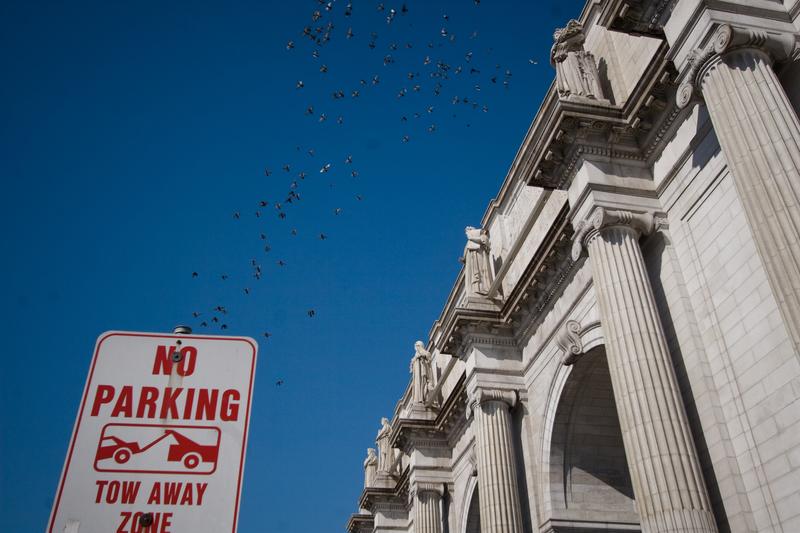 District officials say it's a good compromise between car owners and the city's goal to be less car dependent. The plan: where transit is readily available, developers should construct 50 percent less parking.
"We feel it is the right balance," said Joel Lawson, the associate director for development review and the number three official at the Office Planning. "We went through this long, long process of meeting with the public, doing research, contacting other cities on what they've done. It's also consistent with the direction we got from the Zoning Commission early in this process."
This week the Office of Planning wrapped up six years of work when it submitted a 997-page document to the Zoning Commission, triggering what will be another lengthy public process before a new zoning code is finalized. It's the first major rewrite of D.C.'s zoning code since 1958.
Planners are proposing to eliminate the mandatory minimum number of parking spaces developers will be required to construct in new buildings in an expanded downtown D.C., leaving the decision entirely to the marketplace. In transit corridors, mandatory parking minimums would be reduced by fifty percent.
"The amount of the impact will vary by zone. In some zones the difference outside the transit areas will be relatively small. Inside transit areas we are proposing a fifty percent reduction," said Lawson.
The move to potentially reduce the number of new parking spaces that will accompany D.C.'s booming housing, office, and retail real estate market has sparked a heated debate. AAA MidAtlantic and several neighborhood organizations have contended the proposal will leave motorists with even fewer spaces to choose from, forcing them to circle city blocks searching for a place to park.
Opponents of mandatory minimums counter the regulation has forced developers to build more parking than is necessary in a city with excellent public transit options and nearly 40 percent of households are car-free already, pointing to the D.C. USA shopping development in Columbia Heights as an example.  Hundreds of parking spaces go unused at the shopping center, which houses a number of large retailers and is served by several bus lines and a Metro station.
To complement the proposal to eliminate or reduce the mandatory minimums, Lawson said planners came up with an idea to make better use of existing parking, targeting spaces in places like church parking lots, for example, that could be used by others.
"Parking spaces would be allowed to be located offsite for use and those spaces would be allowed to be shared for different uses, provided those uses don't need those same spaces at the same time," said Lawson. "Church parking lots are a great example that are used mostly on Sundays and can often sit vacant for the rest of the time. Even a straightforward office building gets used most heavily from 9-5 and then in the evening when theaters open up and people are going to restaurants, that parking may not be available."
Lawson said in Tenleytown, where a 60-unit apartment dwelling will be constructed with no on-site parking, future residents may be able park their cars in neighboring department store parking lots that are dark and empty at night.
The Zoning Commission is expected to hold its first public hearing on the proposed zoning regulations revision in September.
Follow @MartinDiCaro on Twitter.