Soundcheck
A Very Eclectic Pick Three From Chris Richards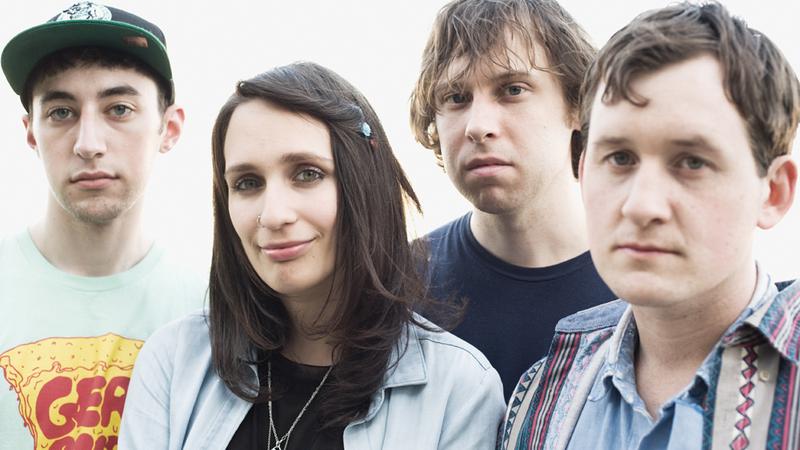 Chris Richards, pop music critic for The Washington Post joins us from Washington D.C. to spin three very eclectic new songs, including indie rock from Massachusetts' Speedy Ortiz to a viral rap track from Atlanta's Migos.
Speedy Ortiz, "Pioneer Spine" 
They're a band from Western Massachusetts. There are a lot of indie rock bands reviving the sounds of the '90s right now. I particularly love these guys because it seems their album isn't skewing the '90s as much as zeroing in on the summer of 1995. That was the summer when Helium, Hazel, Polvo, and Pavement were all making these really impressive albums with really captivating guitar language. I think Speedy Ortiz has definitely learned how to speak that language. 

 
Hailu Mergia, "Amrew Demkew"
Keyboardist Hailu Mergia lives here in the Washington, D.C. area where he is 67-years-old and drives a cab at Douglas Airport. This is an album that was released in Ethiopia on cassette in 1985. It was recently reissued by the label Awesome Tapes from Africa. [Mergia] combined the accordion sounds with synthesizer sounds and he ended up making [an] album almost entirely improvised in the studio over the course of three days. 

 
Tink, "Versace (Remix)"
A viral rap song by the Atlanta trio Migos, it has since been remixed by everyone. There's versions from Shana, Meek Mill, Game, [and] Drake whose remix kind of kickstarted it and got it a little more widespread attention. Just recently Frank Ocean allegedly tried to do a remix of it but he lost his voice so he just posted the lyrics on his tumblr. One of my favorites of all these remixes is from Chicago. [It's] from a rapper named Tink, I think she really balances playfulness and attitude so well.