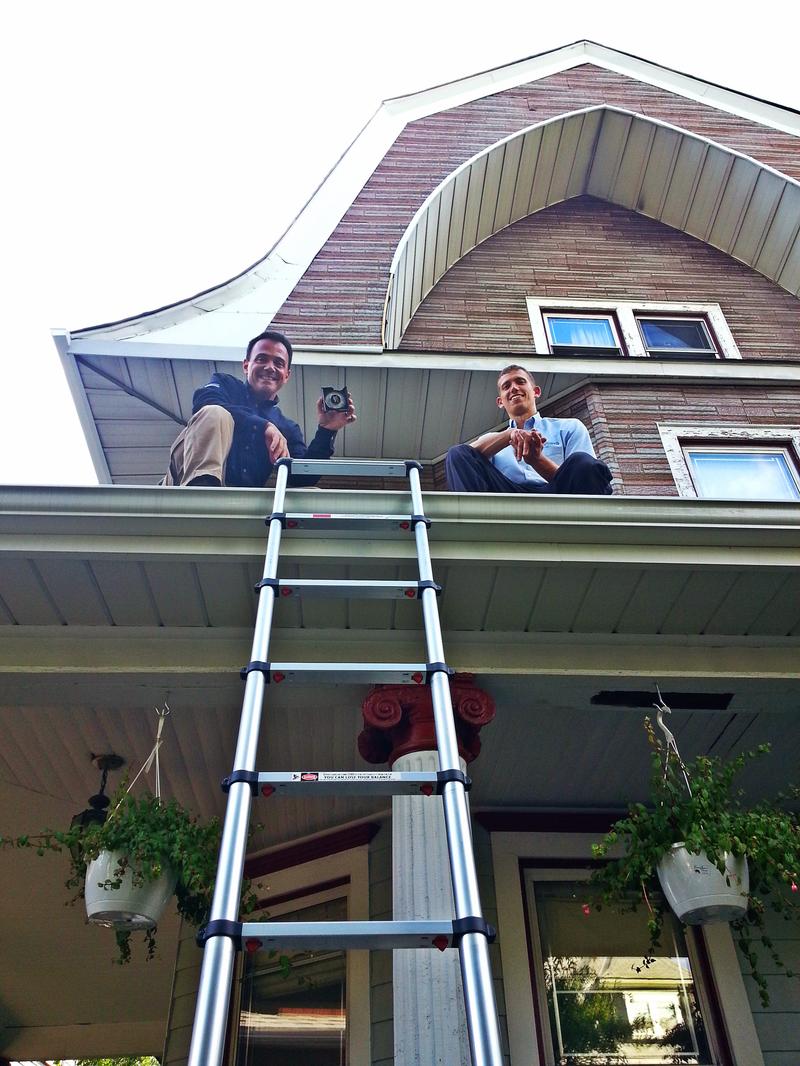 The benefits of home solar technology aren't news, but very few homeowners and businesses have it installed. A new group, Solarize Brooklyn, is helping people get over the hump of paperwork, bureaucracy, and subsidies, to make their own electricity. 
In the past few months, nearly 400 people have signed up for a free home assessment. If they like the terms offered by the contractor selected by Solarize Brooklyn, they can pay to have an electrical or hot water heating solar system installed. 
Zac and Adrienne Fisher of Ditmas Park are homeowners who are leaning towards installing solar on their roof. An assessor recently visited their three-story Victorian home, and recommended solar panels for the south-facing pitched roof, costing about $14,000. He told them the savings generated from their home electric system could pay for itself in about seven years.
"I would feel much less guilty about using air conditioning when it's hot," Adrienne Fisher said.
Click on CUNY's NYC Solar Map to estimate the solar capacity of your home or workplace. (New York City only)