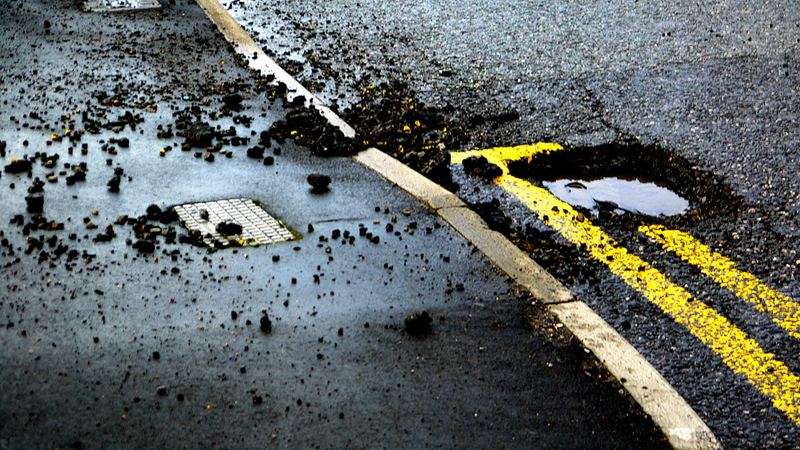 Not fancy new projects, not lower fares or tolls, but regular old day-to-day maintenance turns out to be the top priority of Washington, D.C. area commuters according to a new survey.
The Metropolitan Washington Council of Governments surveyed 660 people in D.C., Virginia, and Maryland, asking them to rank their woes.
"Sure enough, they ranked both highway and transit congestion as very high in terms of challenges, and both transit and highway repair needs as major challenges," says Rob Kirby, the council's director of transportation planning. He testified Friday before Metro's board of directors about what commuters—not advocates or activists, just ordinary citizens—want to see improved.
"Maintenance and repair of both the highway and the transit system is priority one," he says.
Commuters say alleviating bottlenecks and improving access to transit, both rail and bus, should also be prioritized. Survey respondents strongly supported four strategies to address their transportation the challenges. Metro maintenance was supported by 91 percent of respondents. Roadway maintenance was the second most supported strategy at 89 percent, followed by alleviating roadway bottlenecks (85 percent) and improving transit access (81 percent).
Anyone who commutes in and around Washington might have expected such a survey to produce these results, but Kirby says the region's focus has to continue to shift in one important way:instead of looking at solutions one project at a time, he says the region's future depends on integrating the different strategies with land-use policies that emphasize development around transit stations.
"You need to look at this as a system. It's highway. It's transit. It's bike. It's ped[estrian]. And it's land use. They are an integrated package. You can't look at one particular mode or just land use, for that matter. It has to be an integrated package to be effective," says Kirby.
He says that adding capacity to some highways and rail lines is necessary, but maintenance cannot be overlooked, and he's urging elected officials to begin working now on the federal reauthorization of Metro's rehabilitation funding that is due to expire in 2020 after ten years and $3 billion in aid.
"A lot of money is being put on particular capacity improvements, whether they are roadway or transit improvements. I think what we need to be conscience of is that we have to keep our systems in good condition and that is something you have to do on an ongoing basis, every day of every week of every year," Kirby says.
The survey can be found here.