Gabfest Radio
Gabfest Radio: The Prince George Alexander Louis Carlos Danger Edition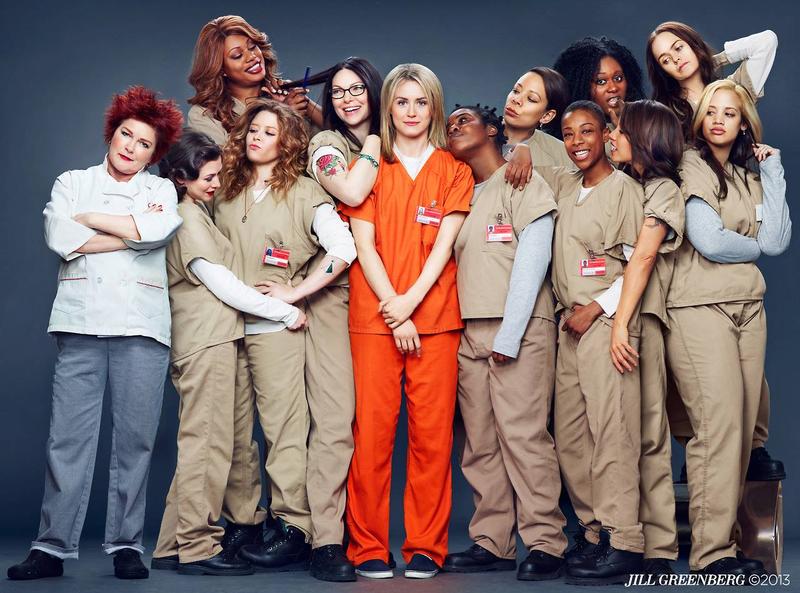 On this week's episode of Gabfest Radio from Slate and WNYC, Political Gabfest panelists Emily Bazelon, John Dickerson, and David Plotz discuss New York mayoral candidate Anthony Weiner's sexting problem, again. They also talk about a New Republic piece about challenges confronting large corporate law firms.
Then on the Culture Gabfest portion of the show, panelists Stephen Metcalf, Dana Stevens, and Julia Turner discuss the new Netflix original series Orange Is the New Black, which chronicles the 15 months one woman spent in federal prison and is based on Piper Kerman's memoir of the same name. What does the show say about our obsession with fish-out-of-water middle-class characters caught in a world of crime? And does it continue Netflix's promising track record of original programming? The gabbers then dissect the unsettling, gorgeous, and absolutely original new documentary The Act of Killing. The film follows several perpetrators of a mass killing of alleged communists in mid-1960s Indonesia as they stage re-enactments of their harrowing techniques and confront their own deeds in the process. Lastly, Simon Doonan joins to add a British perspective as the gabbers chat about the newborn royal baby and ask the key question: Who cares?
Join the Gabfest discussion all week long at the Political Gabfest Facebook page and the Culture Gabfest Facebook page.
Here are links to some of the items mentioned in this week's episode:
POLITICAL GABFEST (Click here for this week's individual episode at Slate):
Emily mentions Hanna Rosin's support for Huma Abedin's role at Anthony Weiner's Tuesday press conference: "[Abedin] just explained herself and did it without shame, apology, or all that much regret." Meanwhile, Dave Weigel has the opposite take.
Noam Scheiber's New Republic piece, "The Last Days of Big Law."
In Slate, Mark Obie says that Big Law's obituary has been written before.
CULTURE GABFEST (Click here for this week's individual episode at Slate):
Orange Is the New Black, a memoir by Piper Kerman.
Orange Is the New Black on Netflix.
June Thomas on the series, for Slate.
Errol Morris' essay on The Act of Killing, for Slate.
Dana Stevens' review of the film, for Slate.
Simon Doonan on schlepping to Europe, for Slate.
Clip of a "royal watcher" from CNN, via Slate.
British writer Andrew Morton.
Simon's forthcoming book, Asylum.
Endorsements:
Dana: The new website, The Toast.
Julia: Mark Bittman's recipe for "Pasta With Sardines, Bread Crumbs, and Capers," for the New York Times.
Stephen: The band Tamaryn.
Outro: "I'm Gone" by Tamaryn.