Weiner's Support Slumps Even in Old District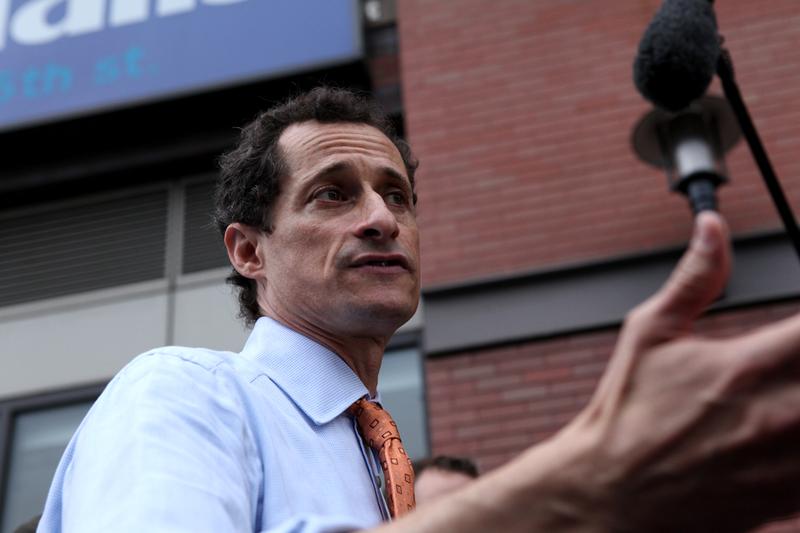 Anthony Weiner's support is draining away. Once leading the Democratic field for mayor, a new poll out Thursday shows Weiner now trails City Council Speaker Christine Quinn 25 percent to 16 percent. Even constituents in his old congressional district are walking away.
That was the overwhelming sentiment from customers at El Greco, a classic Greek diner in Sheepshead Bay that also happens to sit across the street from Weiner's old office. Elaine and Lois Weisberg were there on Thursday for falafel, spinach pie and some sideline political analysis. The mother and daughter pair used to support Weiner when he was their Councilman and Congressman. But not anymore.
"Not that he broke any laws," said Lois Weisberg, a 52-year-old public school teacher. "But what he did, you'd expect a boy to do in a junior high or high school class and he wants to run our city? That scares me."
It wasn't just women who were eager to weigh in on their former Congressman and current mayoral candidate.
"He's a joke. He's a disgrace to every normal person in the world," said Jack Jellinick, 75, a registered Democrat from Sheepshead Bay. Around his neck, Jellinick wore gold chains with religious symbols including a tiny Jewish star his parents gave him when he joined the service at the age of 18 and two with the badge number of his daughter who retired from the NYPD this year as a sergeant. He said the latest revelation didn't exactly surprise him.
"It's par for the course. This guy is crazy. I mean, who does something like that. Who exposes themself. Do you know anyone normal who does that?" exclaimed Jellinick who said he's known Weiner since he was a "very effective" congressman.
"He did me a number of favors but the converse of that is that the man is crazy," Jellinick said. His lunch companion, Mary Valva, 63, said the latest news about Weiner's online habits shocked and disappointed her.
"I don't know what he was thinking," said Valva who planned to vote for him until the latest incident came out. Her advice to Weiner was to get help. "You should never, ever put yourself out there for the public when you've done it again."
The only diners willing to voice their continued support for Weiner were Barbara Kafah, 66, and her friend, also Barbara (but would not give her last name).
"Everybody's worried about what he's doing personally. I mean, do you care?" Kafah said turning to her friend. "No. It's between him and his wife and it has nothing to do with us," she replied.
But Kafah, who retired from the City Law Department, also had a zinger for Weiner.
"He's not who I want to be texting," said Kafah unable to contain her laughter, "but as far as mayor, he's the best man for the job."