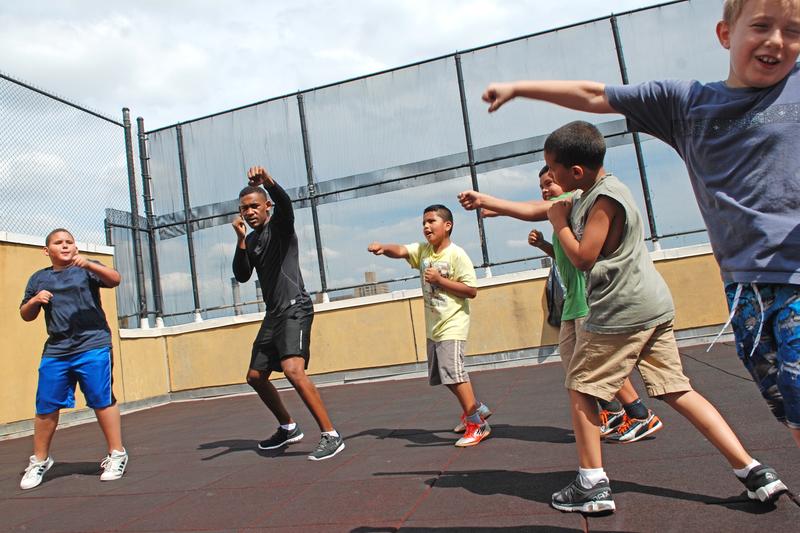 A group of about 40 boys, ranging in age from six to 19, are devoting part of their summers to learning proper nutrition and how to throw a proper punch. They have discovered, through a pilot program teaching them to box, that both take discipline and require respect for the body.
Dimitrios Verteouris founded the New York City-based group Knockout Obesity and partnered with the Boys Club of New York to run the program over the summer in order to help boys adopt healthy habits while they were young. Verteouris struggled with his own weight issues but shed pounds with the help of boxing and changing his eating habits.
The boys meet once a week for five weeks to practice jabs, blocks and footwork -- with push-ups, jumping jacks and other conditioning exercises thrown in. Verteouris brings in a different professional boxer each week to inspire participants.
"There's times when you get tired but you gotta push yourself to the limits and pace yourself," said Devonte Hernandez, who is 12.
We visited the Boys Club's rooftop in the East Village to check in on the program, and filed this audio postcard. Just click "play" above.