Money Talking
SAC Capital Hedge Fund Charged with Insider Trading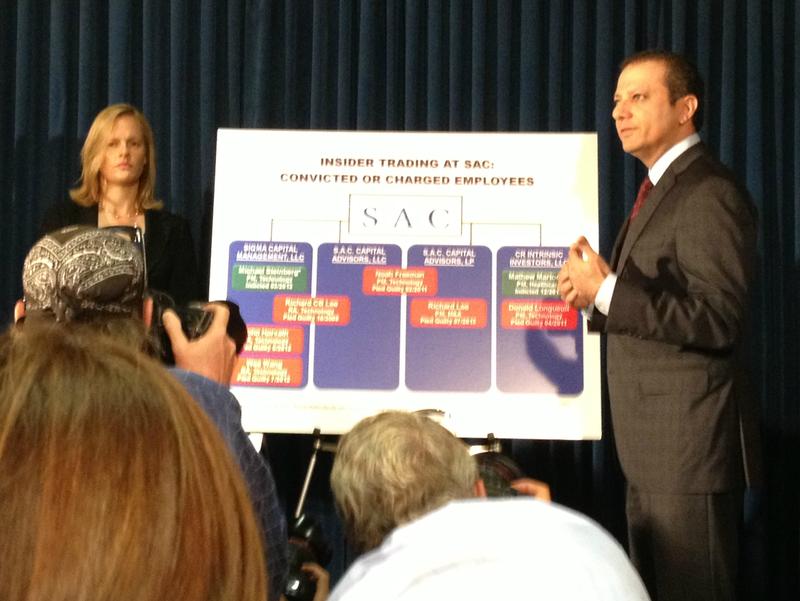 After years of circling billionaire Steven Cohen, federal authorities brought criminal charges Thursday against his hedge fund SAC Capital Investors. 
The U.S. Attorney's office in New York charged SAC with four counts of securities fraud and one count of wire fraud for looking the other way and even encouraging illicit behavior among its traders. 
Preet Bharara, the U.S. Attorney for the Southern District of New York, said the indictment is not just a narrative of names and numbers. 
"It is more broadly an account of a firm with zero tolerance for low returns but seemingly tremendous tolerance for questionable conduct," he said. "SAC became over time a veritable magnet for market cheaters."
This week on Money Talking, regular contributors Rana Foroohar of Time magazine and Joe Nocera of the New York Times weigh in on the insider trading charges.