Finding Fun in the Water: Kayaking on Long Island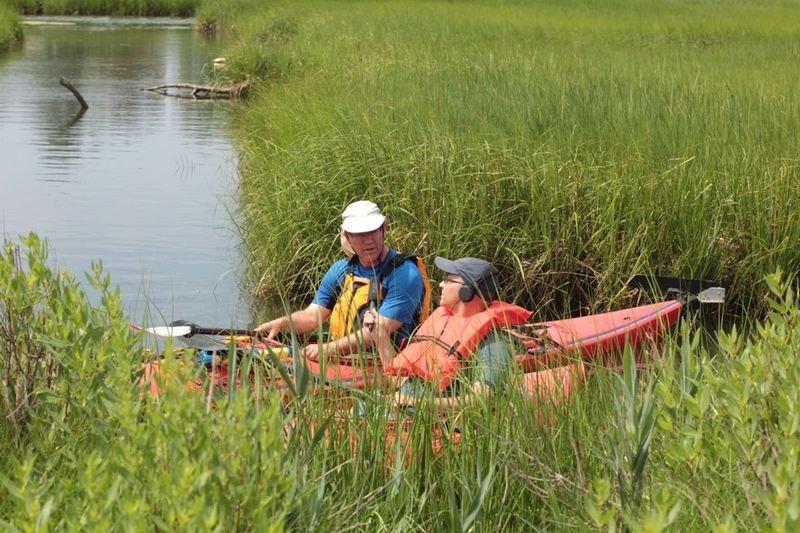 The New York metropolitan area looks very different when seen from the water, especially if you are inside a small boat.
As part of our summer series on finding fun in the water, we recently joined avid kayaker Peter Fleischer for a paddle off Long Island, through a marsh in Sands Point, out to the Sound. This stretch of North Shore Long Island is widely considered the backdrop to "The Great Gatsby."
Fleischer got into kayaking years ago, when he joined a friend on a trip to Alaska, and he's been doing it ever since. He divides his time between Albany and the city, and he uses – and stores -- his sea kayak various places in-between. "The beauty of a kayak is that two seconds after you step off the land, your relationship to your surrounding world changes," he said.
Here is a list of Fleischer's favorite kayaking spots. He recommends checking with local authorities to make sure these launch sites are open and safe. He also says that kayaking out of these places and along these routes is not for beginners. Permits may be needed. "For beginners, there are several free, volunteer-run boathouses on the Hudson River at Pier 96 (56th Street) and elsewhere," he said.
1)  From the parking lot near Fort Totten in Bayside, Queens around the fort and into Little Neck Bay.
2)  From the launch near the Rockaway High School into the marshes in Jamaica Bay.
3)  From Pier 40 in Manhattan to the Statue of Liberty or Governors Island.
4)  Pelham Bay Park launch into the Lagoon.
5)  Cold Spring, NY, on the Hudson River through the Highlands and past West Point.
6)  Oyster Bay Harbor.
7)  Mamaroneck Harbor and out on the Long Island Sound to the Marsh Conservancy in Rye.
To listen to Fleischer's kayaking trip with Fred Mogul, click on the audio link above.