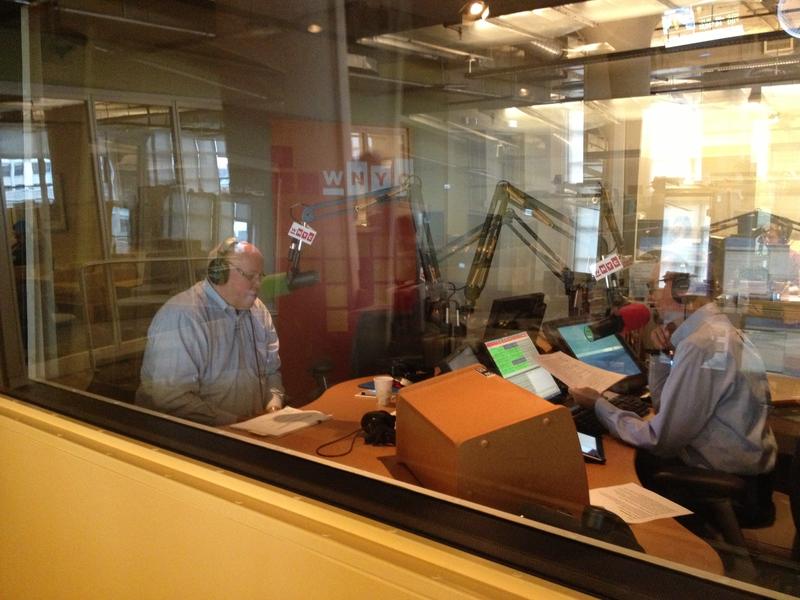 The head of the nation's largest transit system spent almost half an hour fielding questions on everything from subway countdown clocks to a rail link to LaGuardia to whether or not the MTA should be controlled by NYC's mayor.
MTA CEO Tom Prendergast was a guest on the Brian Lehrer Show Tuesday. Listen to the full interview above, and read some highlights below.
Should New York's mayor have control of the MTA? (Candidate Christine Quinn said so on Tuesday's Brian Lehrer Show). Prendergast's response: "You need to deal with transportation on a regional basis...if look just at the needs of Long Island, or the needs of the lower Hudson Valley that Metro-North provides services to,  or New York City -- we will miss that regionality. If we start to hive off sections of the MTA and manage them specifically from the needs of that constituency base, we're going to get hurt on a regional basis."
When will the lettered subway lines get countdown clocks like the numbered lines and the L? "Because of the technology of the signal system it's going to go slower (than the numbered lines), but it is one of the highest priorities we have." (Note: previous estimates said it would take $400 million and 20 years, but the MTA says the current estimate is about five years.)
On why there's no rail connection to LaGuardia Airport: "That's one that's been on the books for years." If you look at where the current subway lines near LGA terminate, "there generally isn't easily navigable rights of way without going through residential neighborhoods...One of the things we can probably do faster is a BRT - a bus rapid transit - to the airport, and then work on the rail application, but that's a high priority for sure."
What about more transit between Brooklyn and Queens? "We need to do it with BRT."
What's behind the recent derailments? "There's no pattern, and there's no connection between any of them...I can assure you that the system is safe and reliable...in some cases, it's just a failure of a component or someone didn't do a task as well as they should have done."
What about a contract for transit workers? "We'll sit down with labor and we'll try to figure out ways where we can get them money, but through work rule changes and things of that nature."
Will the 7 train be extended to New Jersey? "That's not in our plans right now, and it's financially infeasible for us."
When will we be able to ride the Second Avenue Subway? "The first phase of that...will be done in 2016. The entire length of it, down to Hanover Square, is going take decades."
Is Citi Bike decreasing ridership? "Don't know, it's too early to tell. But anything we can do to take people out of their cars -- and also what Citi Bike does is provide a nice end of trip option."
UPDATED 2:13pm