With National Backers, Advocates Make NJ Same-Sex Marriage a Priority
Wednesday, July 24, 2013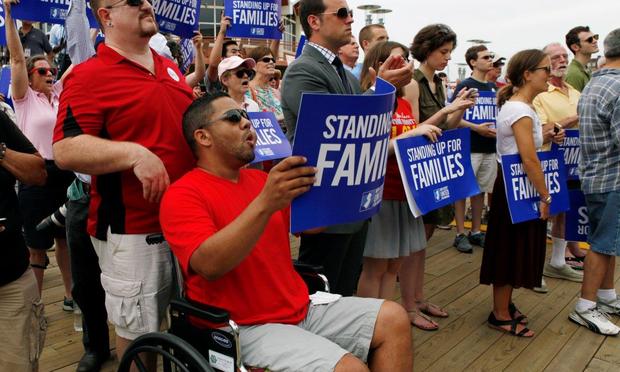 (Amanda Brown, NJ United for Marriage)
A number of national groups that support same-sex marriage joined advocates in New Jersey on Wednesday to launch a coalition to push for gay nuptials in the state. 
Garden State Equality and the NJ-ACLU are teaming up with several established national organizations — Human Rights Campaign and the American Unity Fund, among them that — have helped pass similar laws in other states.
The state legislature approved same-sex marriage in 2012.
The coalition has until January of 2014 to get enough lawmakers to override Governor Chris Christie's veto.  
Sarah Gonzalez is the northern New Jersey enterprise reporter for WNYC and NJPR.