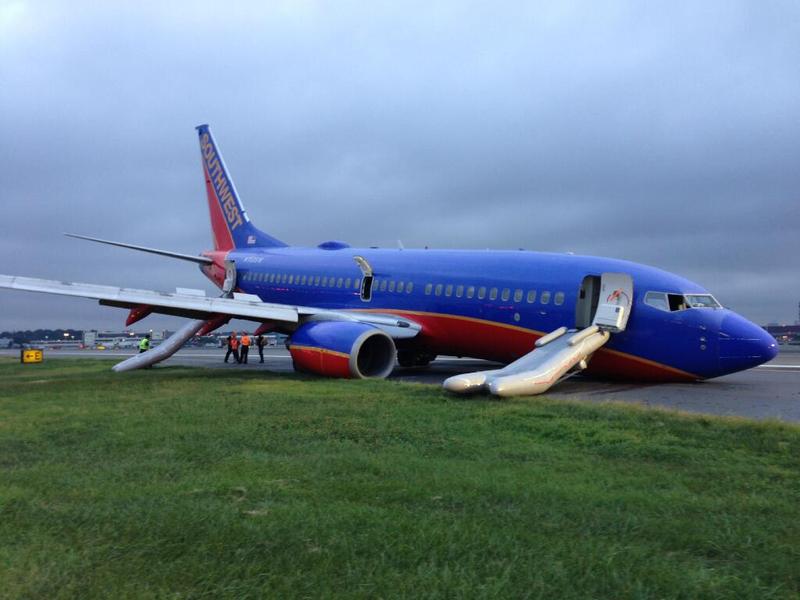 The Nation Transportation Safety Board is reviewing the data and cockpit voice recorder of Southwest Flight 345 to determine why the front landing gear collapsed upon landing Monday night. 
The "nose down landing" caused nine minor injuries and shut LaGuardia Airport for about an hour Monday night. 
The "jet's nose landing gear collapsed rearward and upward into the fuselage, damaging the electronics bay, which houses avionics and other equipment. The exterior of the airplane was also damaged from sliding 2,175 feet on its nose along Runway 4 before coming to rest, off to the right side of the runway," the NTSB said in a statement. 
The cause of the incident won't be officially determined for several months.