The Takeaway
Home Health Care Workers and the Business of Compassion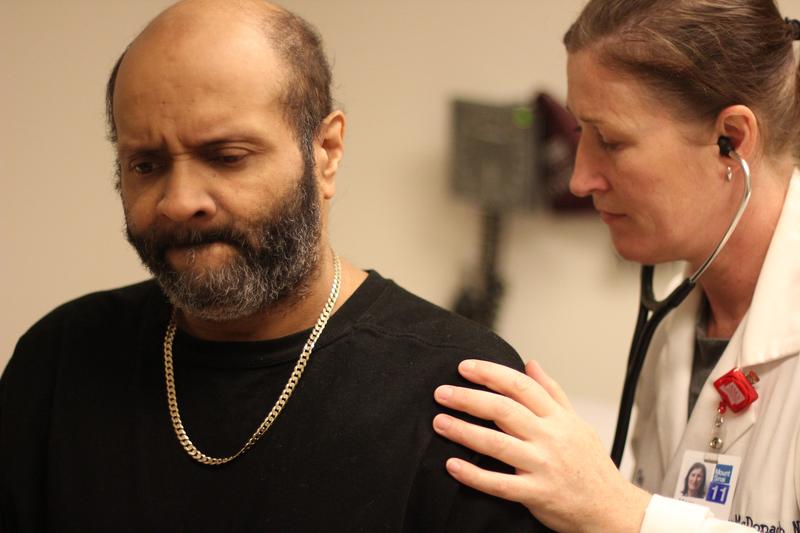 Working as caregiver is a never ending job. It comes without pay or recognition and can feel extremely isolating. When the care a patient requires becomes too great, families often call in help from nurses and home health aides who become a in integral part of the support system.
That's the case for Margaret "Peggy" Battin—her husband Brooke is now severely disabled after a bicycling accident.
"Well it can be quite extraordinary. It's a community of people who care for him in a medical way but they also care about him," said Peggy. "I don't think it's a distortion to say that he has come to love them and they have come to love him. It's quite remarkable. It takes work to do this and that's what makes caregiving work. The part that he does, not just the part that they do."
That two way street of care that Peggy discussed can be key to making any caregiving relationship work. Like in the case of the home aides working with Brooke, bonds with patients are created not just through medicine but also in the compassion they bring with them each day.
Amelya Blake and Jennifer Luciano know all about the business of compassion. Luciano is a Certified Home Health Aide and Blake is a Registered Nurse. They both work with the Visiting Nurse Service of New York.
Stay up to date with The Takeaway—become a Facebook fan & follow us on Twitter!